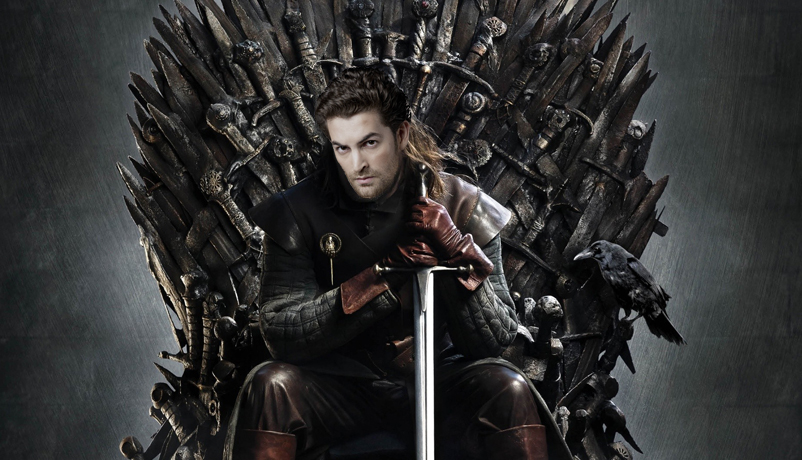 Disclaimer: This post is dark and full of terrors.
Since George RR Martin will only be done writing The Winds of Winter by apocalypse, we have nothing to do till then but feed our curiosity. The latest Game of Thrones news to hit the boombox and shatter the Earth's core is that Neil Nitin Mukesh might have been offered a role in this hit HBO series.
But with winter already upon us and no books to help us through this confused haze of tears and anticipation, we're resorting to the next best option. Speculation.
Here are 7 roles Neil Nitin Mukesh could play in GoT. All scenarios have been imagined keeping the GRRM spirit in mind. *hums soundtrack*
Perhaps he's playing an Indian Maharaja brought over to fund King's Landing's dying coffers. However, he meets one of the Sand Snakes before he could meet Cercei. He dies. #NaaginDance
He could be playing Arya's next assignment at the House of Death. And needless to say, those who cross Arya, do not live for a very long time. #FacelessWomanHeadlessMan
He's been brought to life by the Lord of Light. Dies at the hands of a jealous Melisandre. #OopsIDidItAgain
He's a White Walker. Who dies. At the hands of the now resurrected Jon Snow. #LetsKeepTheDreamAlive
He's Drogon next meal. Because why not? #SoYum
06
The Father of Dragons. Or Not.
Perhaps he's going to be Daenerys' third husband. Perhaps they met when she was lying sick in the desert. Perhaps they fell in love, married under the desert stars. Perhaps he brings her back to Meereen. Perhaps Jorah Mormont kills him. #WhyDoesSheKeepIgnoringMe
BUT. What if he's not playing a new character? What if he's replacing the incredibly amazing but horribly creepy Iwan Rheon, because being a demon he's immune to Valar Morghulis? What if Sansa watches
New York
?
What if she stops feeling scared of Ramsay? What if she kills him? #QueenOfTheNorth #QueenOfTheSevenKingdoms