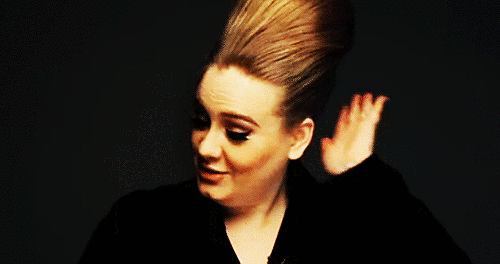 I prefer to start this article with the disclaimer that I'm the sort of person who had 10 odd Adele wallpapers in her college-time computer, so you may not entirely agree with my observations. [Unless you totally get lost in her large eyes as yours truly]
Anyhow, you are not here to read about my creepy obsessions. So let's get started.
We really don't need to qualify this one. Sit back and enjoy her latest song.
She says she's done with the lot. While we're all for that decision, there's no point pretending we don't sob uncontrollably to these songs.
Them feels. *sniff*
03
Great lyrics, better memes
Rumour has it, Adele makes her own memes. Or at least Lionel Richie does.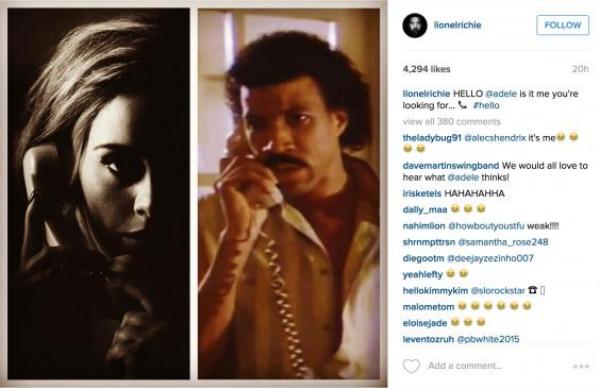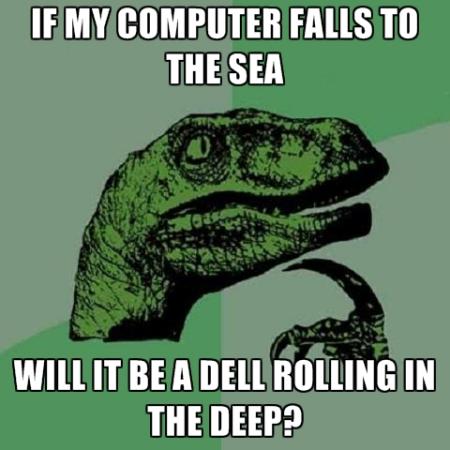 04
Don't give a shit attitude
The last time we caught Adele trying to keep up with appearances was... well, never.
"My life is full of drama, and I don't have time to worry about something as petty as what I look like."

"People are starting to go on about my weight but I'm not going to change my size because they don't like the way I look."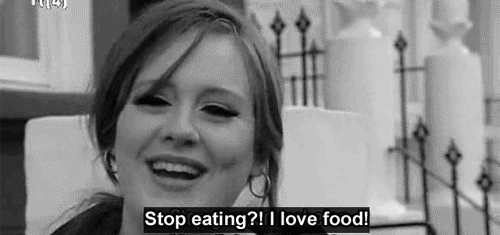 And the awesome way in which she swears in the Queen's English.
*true love*
It's scary how real Adele can get. Sample this.
"It's warts and all in my songs, and I think that's why people can relate to them."

"If I am constantly working, my relationships fail. So at least now I can have enough time to write a happy record. And be in love and be happy. And then I don't know what I'll do. Get married. Have some kids. Plant a nice vegetable patch."
Okay, so she's heavily successful (no puns) and she's loved by anyone with a semblance of a heart. Don't deny it.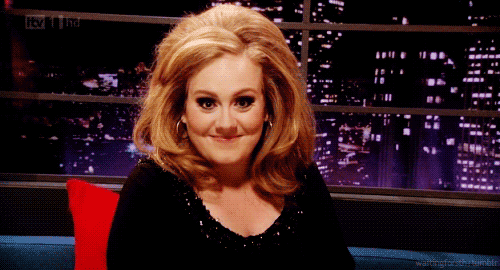 Okay, I know I'm just crushing here. But can you blame me?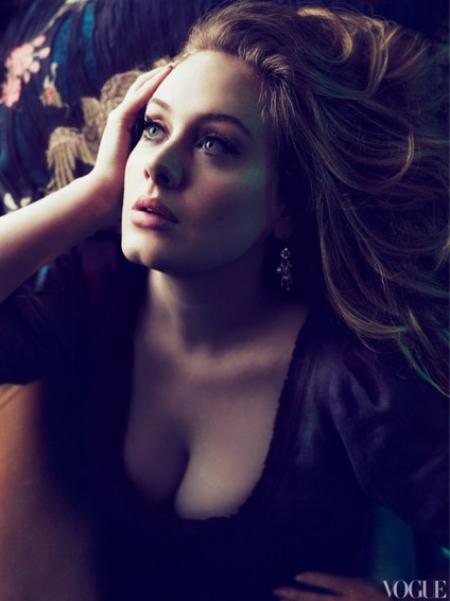 "I love food and hate exercise. I don't have time to work out. I don't want to be on the cover of Playboy or Vogue. I want to be on the cover of Rolling Stone or Q. I'm not a trend-setter. I'm a singer. I'd rather weigh a ton and make an amazing album than look like Nicole Richie and do a s**t album. My aim in life is to never be skinny." -- Adele.
And yet...
Gold from Adele:
"I'm like Johnny Cash. I only wear black."
12
She's prohibited from Twitter
"I go through three people people [to tweet]. I'm not allowed any passwords to anything because of drunken tweets and all that. I'd put my foot in the mouth with that." -- Adele
Bahahah!
Adele has revealed that the song 'Sweetest Devotion' in her new album 25 is about her son Angelo, 3, and it even features his voice at the beginning and end.
Aww.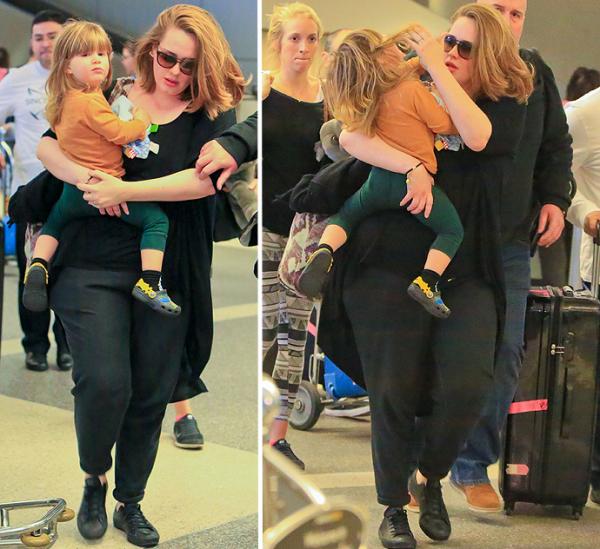 "I was about to meet Beyonce, and I had a full-blown anxiety attack. Then she popped in looking gorgeous, and said, 'You're amazing! When I listen to you I feel like I'm listening to God.'" -- Adele
We can think of pretty much NO ONE else who can say that.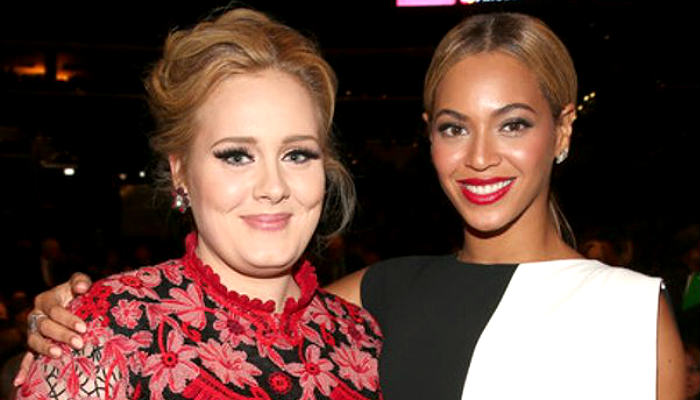 Adele won an Oscar for her James Bond theme tune Skyfall in 2013.
Other than that, the powerful singer won six Grammys for her last album 21 in 2012.
"I have insecurities of course, but I don't hang out with anyone who points them out to me."

"I'm scared of audiences. One show in Amsterdam I was so nervous, I escaped out the fire exit. I've thrown up a couple of times. Once in Brussels, I projectile vomited on someone. I just gotta bear it. But I don't like touring. I have anxiety attacks a lot." -- Adele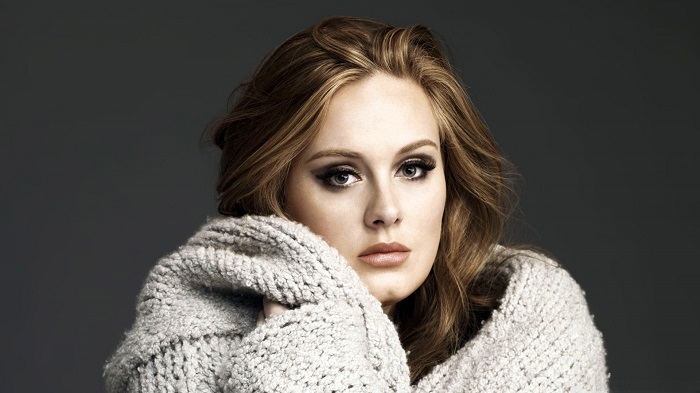 "Mum loves me being famous! She is so excited and proud, as she had me so young and couldn't support me, so I am living her dream, it's sweeter for both of us. It's her 40th birthday soon and I'm going to buy her 40 presents." -- Adele
Because that's what her voice sounds like sans background instruments.
I don't even...
She has a Wiener Dachshund named Louis Armstrong. And she takes him around the world.
20
This SNL performance from 2008 was her intro to US audiences
21
Guinness record breaker
That's right.
Adele was the first female to have two singles and two albums simultaneously in the UK Top 5.
Not just that, 21 was top of charts for eleven weeks which was the longest Most Consecutive Weeks for any female solo singer. 21 also broke Most Cumulative Weeks at the top of the charts, after it broke eighteen weeks.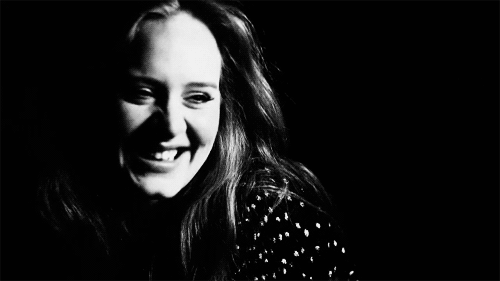 "I love seeing Lady Gaga's boobs and bum. I love seeing Katy Perry's boobs and bum. Love it. But that's not what my music is about. I don't make music for eyes, I make music for ears." -- Adele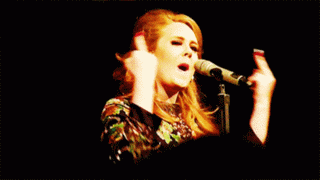 "My voice went recently, never happened before, off like a tap. I had to sit in silence for nine days, chalkboard around my neck. Like an old-school mime. Like a kid in the naughty corner. Like a Victorian mute." -- Adele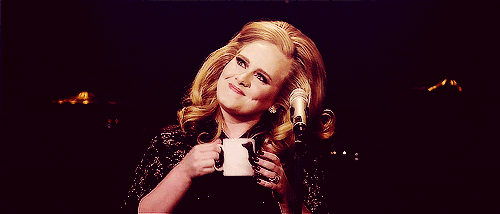 24
For having an alter ego
Yep. And her name is Sasha Carter. And she's a cross between Beyonce's Sasha Fierce and Johnny Cash's wife and artiste June Carter.
25
For stealing everyone's thunder
With her latest album 25.