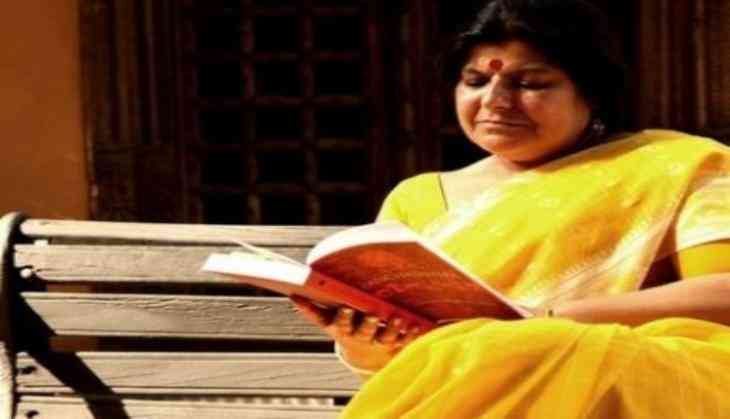 Author Paro Anand, who has in the recent past seen two of her books taken off the reading list in schools, says she will never stop writing stories for children that are really needed in this increasingly fragmenting world.
Anand was recently awarded the Sahitya Akademi Bal Puruskar for her 2011 book "Wild Child and Other Stories", which has now been published as "Like Smoke: 20 Teens 20 Stories".
She says the Sahitya Akademi award is a validation of serious literature for young people being taken seriously. The Sahitya Akademi has only recently included children's literature in their awards.
"Personally, I felt a sense of completion, of having arrived at the destination that I have fought for, strived for and struggled for. Everything from now on is just bonus," Anand told PTI.
The key mantra through "Wild Child and Other Stories" is empathy and inclusiveness.
"When 'Wild Child' was being written, I was going through a very dark time myself. Both my parents were very ill and almost racing to the finish line together. My editor, Jaya Bhattacharjee, held my hand through the raw emotion that was the process of this writing.
"Later, we realised that this book could hold more, had even more potential, so we re-launched it with a lot more original content as 'Like Smoke'," she says.
The book was republished recently by Penguin.
Anand says she would like, through her stories in "Wild Child", to empower young people to make positive changes in their own lives as well as in the lives of others.
"The teen years are a dark time. I want young people to realise that there is a light at the end of even the darkest tunnel. I want those in a more comfortable place to feel empathy for those who are less fortunate. I want those smack in the middle of crisis to feel less alone," she says.
Anand had been working for a while with children in very privileged urban schools around the country and when she would talk about prejudice, every time, they talked about the big issues of racial discrimination like apartheid or slavery - far off issues in far off lands.
"But all failed to recognise how prevalent it was closer home and especially within themselves. I don't want to blame anyone, I just want us all, especially young people to question whether some of the views and differences they talk about are really their views or the views that are repeated within their hearing over and over," she says.
Asked why her books including "Wild Child and Other Stories" were banned by schools even though she addressed many pertinent issues, Anand says she had been trying to meet those people who raised the objections to try and discuss those objections.
"I am open to correcting myself, If I find their points valid. But so far, no one has been willing to meet me. A reason could be: the first line of the book ('Wild Child') is startling and certainly deeply offensive. But these are not the views of Paro Anand, these are actual words I heard children say over and over again all over the country and indeed the world. The story starts with these words, but it ends in a totally opposite place," she says.
The second reason, according to her, could be the fact that the boy and girl exchange a hurried kiss on school premises.
"Ah, now in the story, they immediately realise that they shouldn't have done it. Harry Potter, the Twilight series, Hunger Games -- endless books available in schools -- have a loving relationship between characters. It seems the objection is only valid if it is an Indian story set in an Indian school! That seems pretty unfair. And the story never advocates kissing, it just happens," she says.
Another fact could be that a boy from one religion and a girl from another fall in love, Anand says.
"But shouldn't we be comfortable and happy when hate is replaced by love," she asks
The move by schools did not deter you.
"It only showed me that I was on the right track. It spurred me on. My next book, 'The Other', pushes the boundaries even more. I was upset, at first, but only because I was unable to meet with those who were raising the objections and dialogue with them. My stories all encourage inclusiveness, to find common ground and stop the hatred.
"I know that I will never stop writing these stories.
Writing the pretty, sweet stories are easy, but these are the ones that we really do need in this increasingly fragmenting world," she says.
Anand spend half of her professional life interacting with young people.
"I have worked with over 3 lakh children over the years and the number keeps growing. I am endlessly inspired by them and astonished by this generation. It gives me so much hope for our future. They are powerful beings and I would love to play a tiny role in equipping them to be agents of positive change," she says.
Anand is now working on a collection of stories called "The Other" which pushes "Wild Child" and "Like Smoke" even further.
"I am also trying to write a novel on finding roots called 'Nomads Land'," she says.
-PTI