Caught on Camera: Father does everything to keep baby safe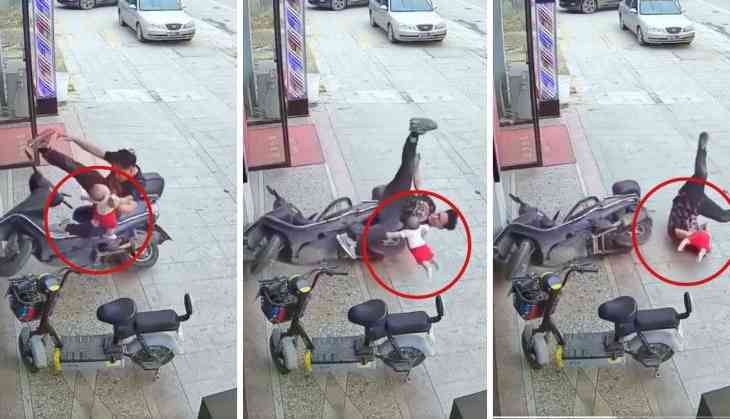 Father does everything to keep baby safe
In a heartwarming display of fatherly love, a man on a scooty went above and beyond to ensure the safety of his precious baby. Despite facing a dangerous fall, the man held onto his baby tightly, ensuring that the little one remained unharmed.
The video shows the man relaxing on the scooty, with his baby in his arms. However, things took a turn for the worse when the man's legs got entangled with the handle, causing the scooty to lose balance and fall.
But the father's love for his baby knew no bounds. Instead of worrying about his own safety, the man made sure that his baby was protected from harm. He held onto the baby tightly, even as he tumbled to the ground.
Father is the real Hero for his child 🙂👏 pic.twitter.com/CYiUs6sTdO

— CCTV IDIOTS (@cctvidiots) April 23, 2023
As the father and baby came to a rest, a lady came rushing out of a nearby shop, probably the mother of the baby. She was relieved to find both of them safe and unharmed.
This incident is a true testament to the lengths that fathers will go to protect their children. The man's heroic actions have earned him praise and admiration from netizens, who have hailed him as a real hero. It goes to show that a father's love truly knows no bounds.