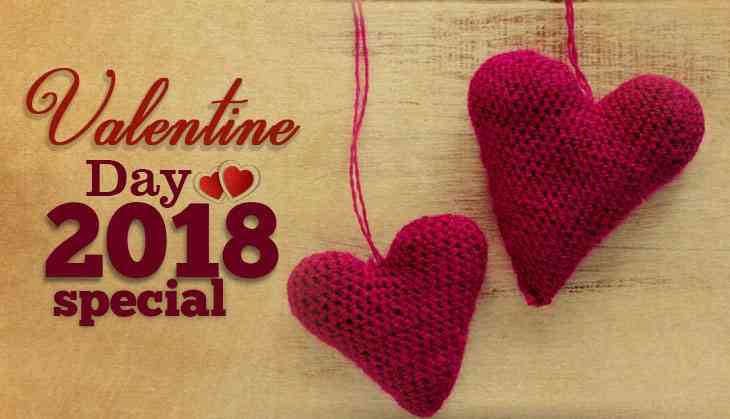 The Valentine's week just kick-started today with people all over celebrating the Rose Day. The week brings along with an air of love everywhere where couples can be seen spending some personal time, exchanging gifts that range from a variety of things like chocolates, teddy bears, greeting cards, flowers and what not.
The day has become more than a just a day and people all over the world celebrate it like a festival and has different traditions that they follow on this day. There is a whole history behind this day about which many people are unaware of. Also, there are a lot of unknown facts that are related to the same.
To spread some knowledge about the day of love, here we are enlisting few facts that you probably didn't know before about Valentine's Day. Check few of them here:
ALSO READ: Valentine Day 2018: Here are 11 awesome things you can do if you are single on the day of love
1. The history of this day has dark roots
It is believed that Valentine's Day started in Ancient Rome in the form of a pagan fertility festival which was called Lupercalia in which animals were sacrificed and women were whipped with animal skins until they started bleeding that signified their fertility. Not so romantic though!
2. There was not only one Saint Valentine
There were in fact, two or three but the most common "founder" of the day of love was the Saint Valentine who defied Emperor Claudius II. The story said that Claudius banned marriage because he felt that the young soldiers got distracted but our Saint illegally got couples married and one day he was caught. He was sentenced to death and until the time came young couples would come and visit his cell to give him flowers and cards. His died on February 14, that later got called the day of love. He was not the only one who supported love. There was another pope who did the same task but only for 40 days in 827 A.D.)
3. Here is when the first Valentine gift was sent
The gift was first sent in the 15th century but it was only in the 17th century that people started exchanging cards but the mass production of these cards began only in the 1840s.
4. The day has captured the market and is now a big business
It is estimated that about 55% of Americans celebrate Valentine's Day and spend about $18.2 billion a year that includes more than $1.7 billion only on candies. On an average, men spend as many as $150 while women spend only $74 on this day.
5. A lot is spent on cards and dogs
It is estimated that Americans send as many as 141 million Valentine's Day cards and 9 Million of people are there who buy cards or gifts for their dogs. So sweet!
6. Condom sale
It is estimated that there is increase in the sale of condoms about 20% to 30% during and around Valentine's Day. And not only this the pregnancy tests too are sold a lot in the month of March than any other month.
ALSO READ: Valentine Day 2018: Here's the unique way in which this special day is celebrated in these 8 countries