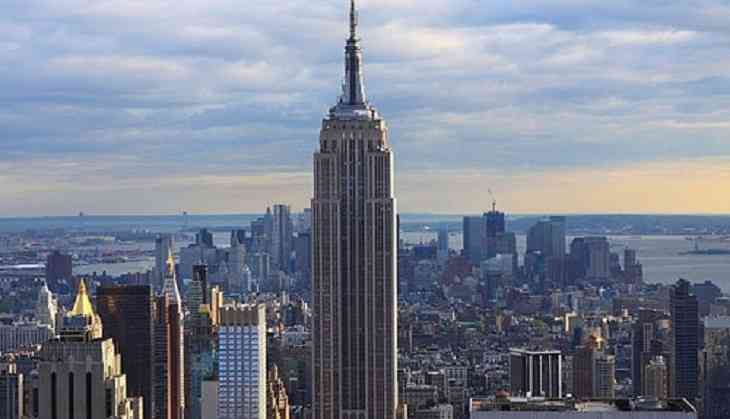 If you have decided to stay within the US for your long-awaited honeymoon, you might have already considered certain romantic locations like Niagara Falls, Savannah or something more urban like NYC or LA. Considering the top honeymoon destinations in the US, there's always a ton of options to feel that honeymoon buzz, but there might also be some amazing destinations you most likely have not yet reviewed that deserve to be included in your list of the most romantic honeymoon destinations in the US.
Below, you got several most unexpected and quite affordable honeymoon destinations in US which haven't possibly crossed your mind yet. If you are involved in, you would probably want to get to some of these places.
1. Minneapolis, Minnesota
For a pretty much artsy twist to your wonderful honeymoon escape, be sure to head to Minneapolis, a city where a perfect romantic weekend can be spent biking around, museums and galleries hopping and attending the latest shows. The city's iconic Foshay Tower, which is Minneapolis's very first skyscraper, adds to an ideal starting point for exploring one of the truly multi-faceted cultural cities in the entire Midwest.
2. Coachella Valley, California
A Palm Springs desert oasis is waiting for all the lovebirds along with an idyllic Coachella Valley romantic escape for those honeymooners looking forward to experiencing something off-the-grid. Grab and lace up a pair of sturdy hiking boots and rush to explore the numerous trails or sign up for a stunning Jeep tour to the San Andreas Fault, a spot that is commonly considered "the most tortured place on earth." Do not forget to opt for a trip to Joshua Tree for a totally unique rock climbing session that can guarantee you will become one both with the nature and your significant other.
3. Adairsville, Georgia
Savannah and Atlanta are definitely among the top honeymoon destinations in the US, yet have you been to Adairsville? Situated just an hour away of Atlanta, this is that kind of a melting pot city where history, various outdoor activities and outstanding Southern comfort meet in one place. This astonishing mix of lux resort and a "playground" for the grown-ups has just everything, with authentic local cuisine and a number of onsite adventures that include horse-riding, clay shooting, golf sessions with awards, literally miles of hiking trails, intimate spa procedures and absolutely gorgeous gardens.
4. Pasadena, California
Adore Los Angeles, but still don't want to spend your honeymoon surrounded by the intense traffic and huge crowds? Then Pasadena is just for you! It is an intimate and idyllic small town located pretty close to LA, but remote enough to feel on your own. The Langham Huntington in Pasadena is quite a city itself, boasting almost 23 acres of swimming pools, tennis courts, enormous spa complexes, luxury suites and romantic restaurants.
5. Adirondacks, New York
How could we possibly come up with a list of top honeymoon destinations in the US and forget about the area of the Big Apple? In this place you can watch all-inclusive luxury meet the activities of a summer camp. Spend your wonderful date with girl roaming the woods in search for a perfect picnic spot and your nights out dining in an elegant restaurant. Once owned by one of the Rockefellers, this location was always associated with a truly romantic escape. In fact, it still is!