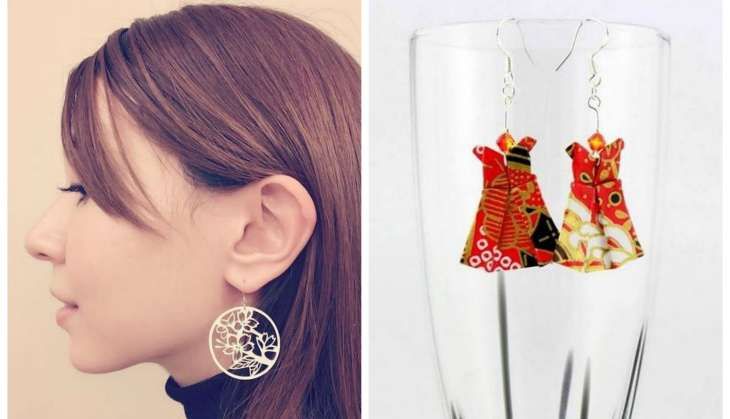 Have allergies? Suffer from a snob quotient? Unaware that there is life beyond Cartier? Fear not. We have your back. Paper jewellery / Origami jewellery / quilling has made quite a dent in the world of kundan / oxidised / silver trinkets and we are so much the better for this change.
Ishika Taneja, an executive director of Alps Beauty Clinic Group, says that paper jewels work well for everyone, but for those with sensitive skin, this is a gift from the jewellery gods.
Just replace the hook of the earring/ bracelet with a metal that is compatible with your skin, and go crazy.
Many of these designs make use of recycled or waste paper, which makes it eco-friendly. This also removes the need to mine metals and jewels for these ornaments.
These jewels are light on the pocket, and literally also in weight.
Not convinced? Take a look at these. Go on. We know you'll change your mind:
1.
2.
3.
4.
5.
6.
7.
8.
9.
10.
11.
12.
13.
14.
-- with inputs from IANS