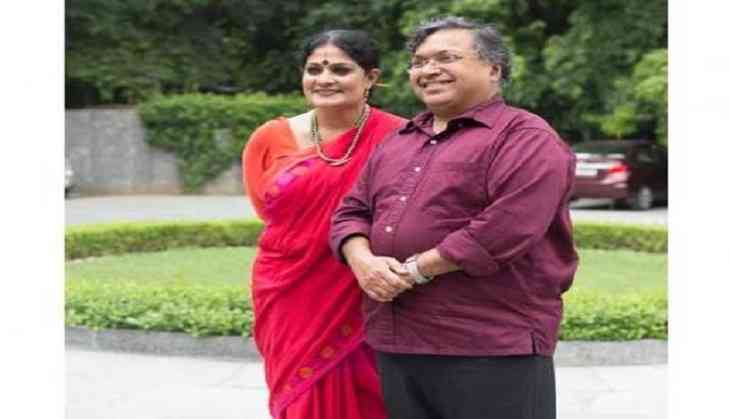 Jumpstart, a forum that brings thinkers, creators, practitioners and publishers together in an innovative and unique way to propel the learning of children, was held here at India International Centre, on August 4 and 5.
Jumpstart, which had started as a series of master classes has now grown to become an exemplary platform for ideation, training, development and collaboration in the world of children's content.
Widely attended by professionals from the field of education, publishing, arts, and education technology, it is an ideal connecting ground and a learning opportunity for everyone involved in creating content for children.
Led by Prashasti Rastogi, director, German Book Office, New Delhi, Jumpstart said "The culture of innovation needs to be planted right at the school level, boundless classroom and experiential learning are the flavor of today. This Jumpstart was a confluence of such ideas - from dance to games to storytelling - all dissolved into a sweet nectar quenching a bunch of authors, publishers and teachers".
The first day of the event witnessed the presence of renowned dignitaries like Devdutt Pattanaik, author and mythologist; Geeta Chandran, dancer and choreographer; Moritz Stetter, illustrator; Venita Coelho, author and screenwriter; and storyteller Rituparna Ghosh.
The second day of the event was followed by the masterclasses.
As per Rohit Kumar, festival advisors, "Jumpstart 2017 truly made an impact on how the conference is truly a melting point of ideas and perspectives. It continues to be the platform where the future of how content creators and authors can create content that will impact learning in a positive way in the future! Looking forward to the next year for an even more exciting mix of ideas!"
Schools are a starting point for countless creative journeys. Learning, however, has moved beyond the four walls of the classroom-it's embracing movement and innovation. Jumpstart 2017 looks at learning from new, innovative perspectives to find ways to make it more integrated with life experiences. It evaluates the impact of learning on authoring blended experiences, discuss the emerging landscape of learning, and review the use of technology for better learning among children.
Neeraj Jain, MD Scholastic said, "It is the 9th year and Jumpstart is still going strong. The confluence of teachers, authors, publishers and lovers of children's literature with such aplomb is a strong indicator of just how important such events are to children's publishing."
With voices from various authors, teachers, tech evangelists, storytellers, artists and even children, Jumpstart 2017 has set new grounds to understand learning and innovation. It has coaxed its participants to think like children again-take everything they've ever seen, heard, learnt, written, drawn, published, and look at it for the first time. With a fresh perspective, an illustrator may find a gaming world in her art, a teacher may find a storyteller in herself, or a publisher may find the next JK Rowling!
As per Manisha, Festival Advisor, "Jumpstart 2017 has been a revelation in more ways than one!
Within the ambit of Learning +Innovation, we heard from seasoned experts as well as a young student. We demystified gamification and we immersed ourselves in the mystique of stories. We saw the body through the medium of dance and saw an outline of what an unboxed education could be... I think JUMPSTART is fulfilling its promise as a platform for creative ideas".
-ANI