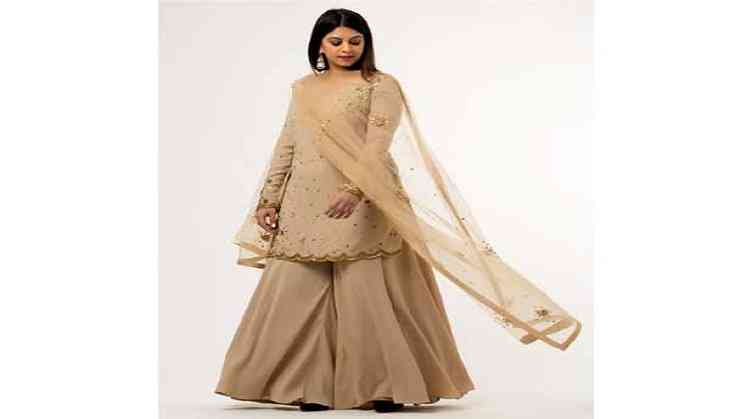 Coco Chanel very rightly said "Fashion fades, style remains". So it is a myth that people with extra pounds can't be stylish.
Sabena Puri, co-founder, Stage3 recommend these essential style tips for curvy women that will help them hide the problem areas and accentuate their assets.
# Style Tip1
Play with the prints- Just as the colors; you should pick patterns that are not flamboyant and are smaller to add emphasis. Opt for something subtle and soft like vertical stripes that will elongate your body and will make you look slimmer and taller.
# Style Tip2
Wear V and wider necklines- An interesting sequined or tangled neckline will add on to your glamour. The bling on your dress can shift the focus away from problem areas and sparkle up your look.
# Style Tip3
Go with the Flow- You can add flowy and longer silhouettes to look longer and leaner. Flowy outfits and flared bottoms make one look taller and slimmer. However, make sure either the top or the bottom is solid colored and other is patterned.
# Style Tip4
Play with Fabrics and chose dark colored palettes - Prefer wearing fabrics like crepe and georgette for the right fit. Avoid stiff and clingy fabrics that can make you appear larger than you are. Clothes with darker shade on the sides will make you look slimmer. Also, instead of going for a dress in one color, just go for a dash of a darker shade around the waist.
# Style Tip5
Not too large, not too clingy- The biggest mistake that women usually make is to try and hide their curves under oversize and large clothes. One should always choose well-fitted and tailored clothes. Go for fitted button-up shirts, blazers and flared skirts to look gorgeous.
-ANI