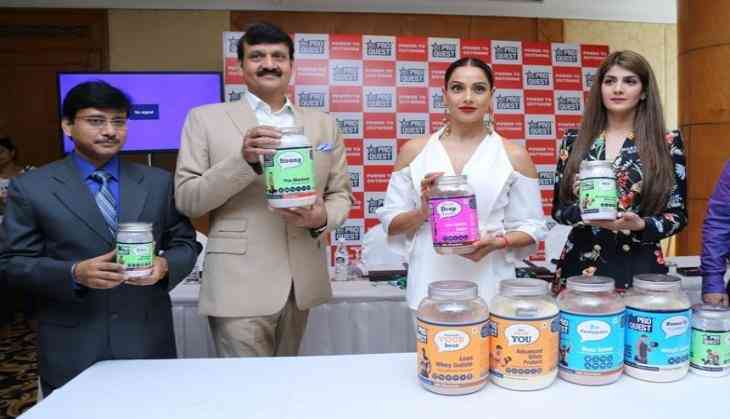 Fitness enthusiast Bipasha Basu launches nutritional supplements series (ANI)
Bollywood actor and fitness enthusiast Bipasha Basu unveiled a new brand of nutritional products 'Proquest Nutrition' from VRS Foods Ltd, a health and nutrition company that marks its entry into the sports nutrition segment with this brand.
In the lines of the 'Make in India' initiative of Prime Minister Narendra Modi to transform India into a manufacturing hub, VRS Foods Ltd has formulated a new range of milk whey protein supplements, which adhere to international standards of quality and offer unmatched benefits keeping up with the demand of increasingly fitness conscious consumers.
'Proquest Nutrition offers wide range of products in the category of whey protein isolate and concentrate, muscle builder, weight gainer and workout aids made with the finest and premium quality of milk whey protein that gives you the power to outshine.
Speaking on the product, Bipasha said, "It is extremely important for the young generation to realize that fitness is not just a goal for your body, rather it has to be a way of life. Essentially being healthy is at the root of fitness. An active body can successfully keep many diseases and ailments at bay. However, while being active and exercising it is equally important to fulfill the nutritional requirements of your body."
"At VRS Foods, we keep gauging the needs of our varied customers and constantly evolve ourselves to ensure that we meet their requirements. We are extremely happy to announce that we are now entering the workout nutrition segment with a series of products under the banner of Proquest Nutrition. We are sure fitness enthusiasts will love these products and use them to fulfill their different workout goals," says Rajendra Singh, managing director at VRS Foods Ltd.
-ANI