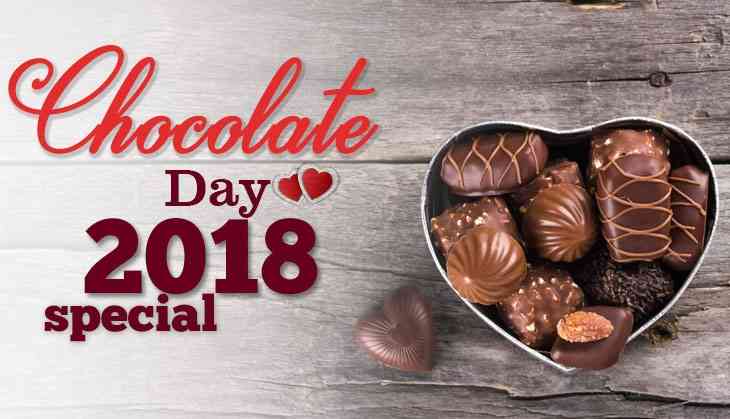 Romance is in the air. The love week has begun from 7 February 2018. Lovers have started sending their love in the form roses and other greeting cards. If you are planning to do something different this Valentine and not able to understand, how to express their feelings for their soulmate.
We are here to help you with planning something different for your love. Don't waste your time in buying something expensive instead of that, take your time in doing special and meaningful for your partner to make them feel that how much he/she is special and mean to you. Instead of giving Chocolates or heart send some romantic shayaris and messages that will help you in showing your emotions.
Let's start with these shayaris and messages on this Chocolate Day: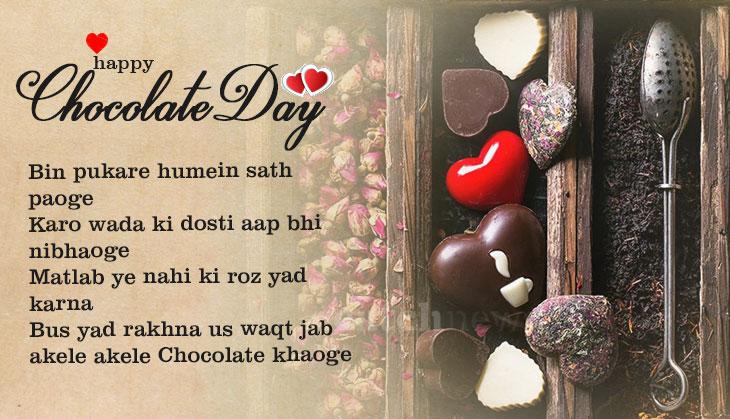 Bin pukare humein sath paoge
Karo wada ki dosti aap bhi nibhaoge
Matlab ye nahi ki roz yad karna
Bus yad rakhna us waqt jab akele akele Chocolate khaoge
Happy Chocolate Day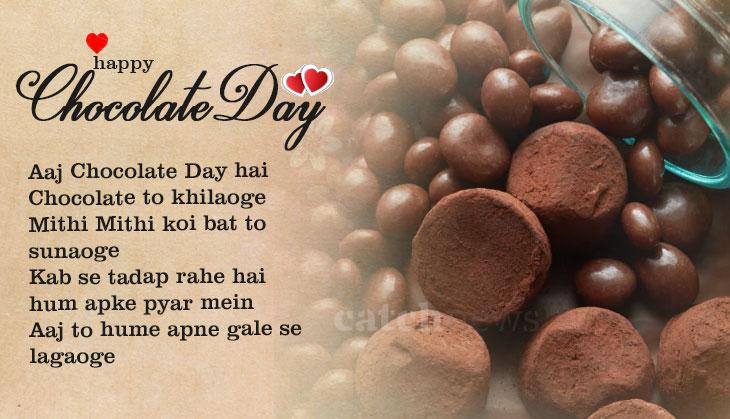 Aaj Chocolate Day hai Chocolate to khilaoge
Mithi Mithi koi bat to sunaoge
Kab se tadap rahe hai hum apke pyar mein
Aaj to hume apne gale se lagaoge
Happy Chocolate Day
Mitha Intazar Aur Intazar Se Bhi Yaar Mitha,
Mitha Yaar Aur Yaar Se Bhi Pyar Mitha,
Mitha Pyar Aur Pyar Se Mithi Apni Yaari.

Happy Chocalate Day!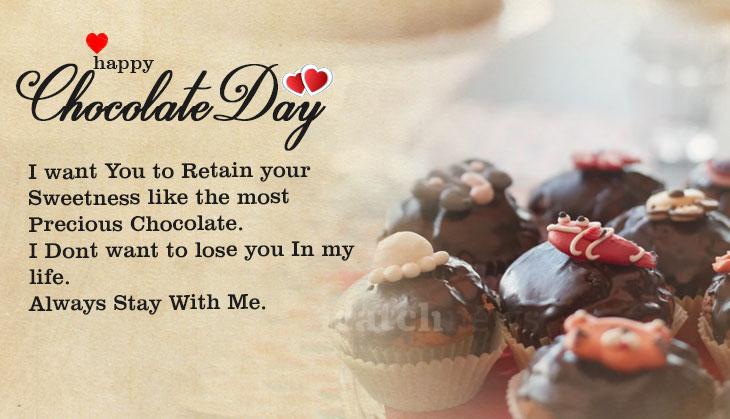 I want You to Retain your Sweetness like the most Precious Chocolate.
I Don't want to lose you In my life.
Always Stay With Me.
Happy Chocolate Day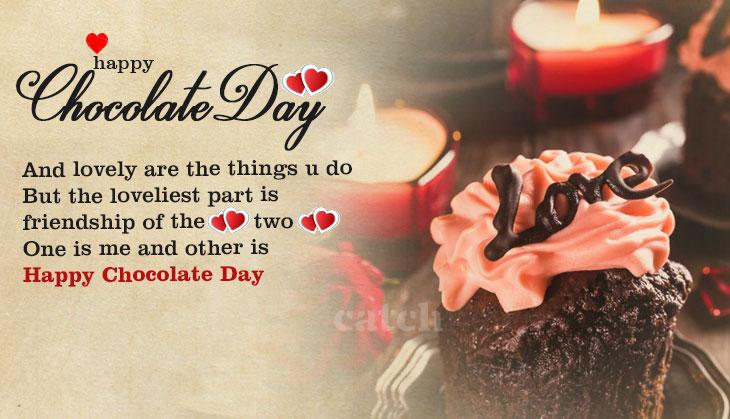 Lovely chocolate & lovely
And lovely are the things u do
But the loveliest part is friendship of the ❤two❤
One is me and other is Happy Chocolate Day
Happy Chocolate Day!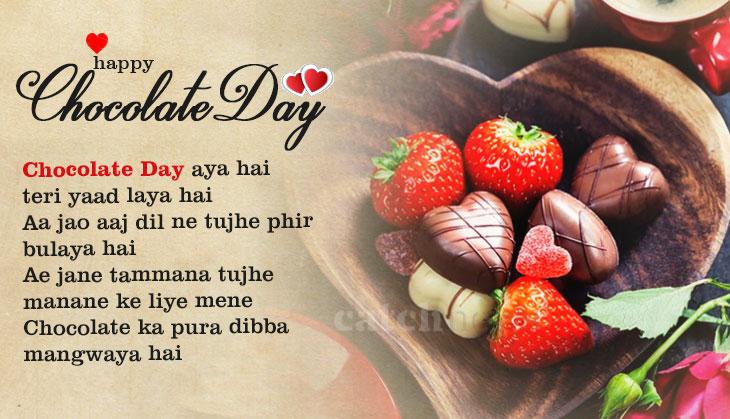 Chocolate Day aya hai teri yaad laya hai
Aa jao aaj dil ne tujhe phir bulaya hai
Ae jane tammana tujhe manane ke liye mene
Chocolate ka pura dibba mangwaya hai
Happy Chocolate Day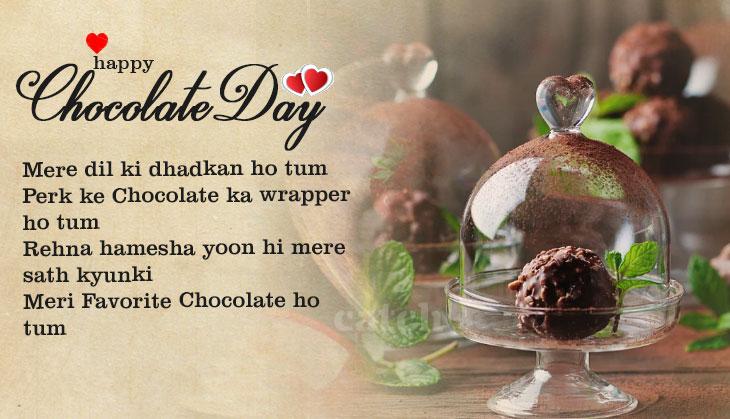 Mere dil ki dhadkan ho tum
Perk ke Chocolate ka wrapper ho tum
Rehna hamesha yoon hi mere sath kyunki
Meri Favorite Chocolate ho tum
Happy Chocolate Day!
Also read: Valentine Day 2018: Here's how long-distance partners can celebrate the day of love