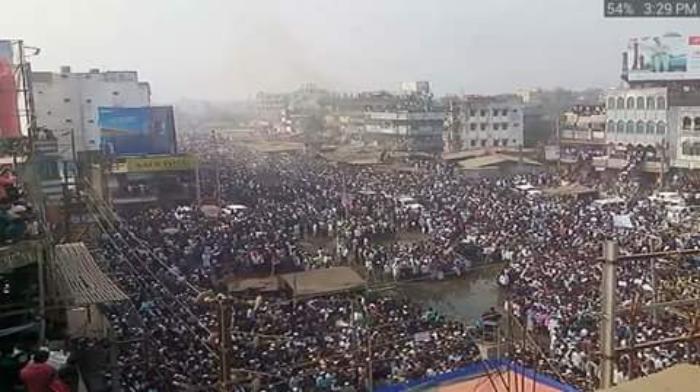 The BJP on 11 January came down heavily on West Bengal Chief Minister Mamata Banerjee for detaining a three-member fact-finding team of the BJP and prohibiting them from visiting Kaliachak in Malda, where violence broke out on 3 January.
Early on 11 January, the three-member panel constituted by BJP chief Amit Shah, including MPs Bhupendra Yadav and SS Ahluwalia - the lone BJP MP from the state - were detained at Malda Town station. The district authorities packed them back to Kolkata as prohibitory orders under Section 144 were in place in Kaliachak.
Responding to Banerjee's claim that the Malda violence was not a communal flare up, BJP leader Siddharth Singh questioned how a derogatory remark about Prophet Mohammad dating back to December could spark a January protest rally - which reportedly saw participation from over one lakh people. "It was not a spontaneous reaction," Singh said.
The BJP leader also alleged that Malda was increasingly becoming a hot bed of fake currency racket, opium farming and drug trade. He said the NIA was investigating the Malda racket and announced that the violence was being looked at as a matter of national security.
"For us it's a matter of national security unlike Mamata Banerjee for whom this is vote-bank politics," Singh said at a press conference in the national capital.
On 3 January, a mob went on a rampage in Malda - reportedly attacking BSF vehicles and torching the Kaliachak Police station. The violence was reportedly sparked off by a derogatory remark made by Hindu Mahasabha leader Kamlesh Tiwari against Prophet Mohammed in early December 2015.
Mamata Banerjee has repeatedly rejected claims of the Malda violence being a communal incident. "It was a BSF vs people clash," she said on Saturday.