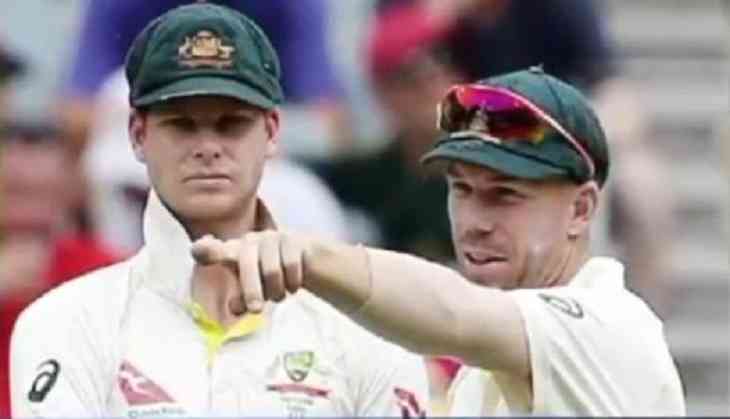 Australian cricket team is facing a lot of outrages after plotting ball tampering and caught red-handed. After which the Australian skipper Smith and Warner stepped down as the captain and vice-captain. However, the problems of the Australia skipper Steve Smith and vice-captain David Warner's are not ended her. The cricketers can face trouble in upcoming IPL after the ball-tampering scandal against South Africa in Test.
Following which the BCCI has made it clear that the cricketer will be automatically out of the 11th edition of IPL if their host body Cricket Australia bans them for being involved in the whole episode against South Africa in Cape Town.
Speaking to CricketNext, a senior BCCI official said that all speculations mean nothing if the CA bans them for even two months as any player banned by his host body cannot be a part of the IPL.
"To be honest, I don't understand what all the cry is about. If the CA goes ahead and bans them, there is no way that the IPL franchises can accommodate them, just like Andre Russell had to skip the IPL after he was caught violating doping clauses. If CA says that they have decided to ban the two players, that is where it all ends for them as far as IPL 11 is concerned. The IPL GC actually has no role," the official said.
The investigation of Cricket Australia into the ball tampering scandal is not underway. James Sutherland has announced that the troika of Steve Smith, David Warner and Cameron Bancroft will be sent back home on Wednesday.
"Prior knowledge of the plan in question was with Steve Smith, David Warner and Cameron Bancroft only. No one knew about the plan other than these three. Darren Lehmann the coach was not in the know-how and will continue as the coach of the team. All three players will be sent back to Australia on Wednesday and their replacements will come in within 24 hours," Sutherland stated.
"Darren Lehmann has not resigned or offered to step down as the coach of the team, and will continue in the capacity of a coach with the team."
Sutherland began his press briefing with heartfelt apologies to the Australian and South African cricketing fraternity in Johannesburg.
On behalf of Cricket Australia, I want to apologise to all Australians that these events have taken place, especially to all the kids. I want to also apologise to Cricket South Africa and South African fans that this issue has overshadowed what should have been a great series."
"In view of the broader reputational and integrity issues involved, the sanctions that will be contemplated are significant. The process must be balanced therefore thorough to ensure that all relevant issues have been examined."
Also read: Virat Kohli playing county cricket is nonsense; he must suffer in England, says former English skipper Bob