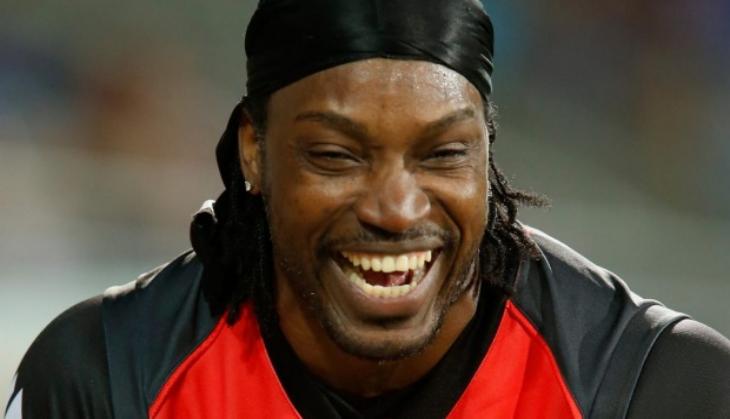 Or is he father to a daughter at all? Well, if Gayle's cryptic Instagram posts are anything to go by, we're all very confused.
Chris Gayle left the IPL midway to fly back to Jamaica a couple of days back, where he was expecting the birth of his first child with girlfriend Natasha Berridge. And this is what he posted on Instagram a few hours back:
Blush. Ring a bell? 
The word had gotten Gayle involved in quite a big controversy during the Big Bash League in Australia last December, when he asked reporter Melanie Mclaughlin out for drinks, live on air, while being interviewed by her.
"Don't blush baby", he "joked" with her, as the incident led to him being fined $10,000 by Cricket Australia for his remarks, which were deemed inappropriate.
But just as the world started believing that Gayle had actually named his daughter Blush, he then tweeted this:
Thank you all for the sweet and kind messages 😍. Blush won't Blush, my baby 😉. 😜

— Chris Gayle (@henrygayle) April 21, 2016
And as reports suggest, even Gayle's Royal Challengers Bangalore teammate Sarfraz Khan let slip to a group of reporters, that Gayle had gone to Jamaica to visit his family and "his son".
The fun-loving West Indian certainly seems to be having some fun at everyone's expense. Well, be it a daughter or a son, we wish the 'universe boss' a happy life as a father. Now all that's left for him is to come back to India and light up the IPL with his batting!