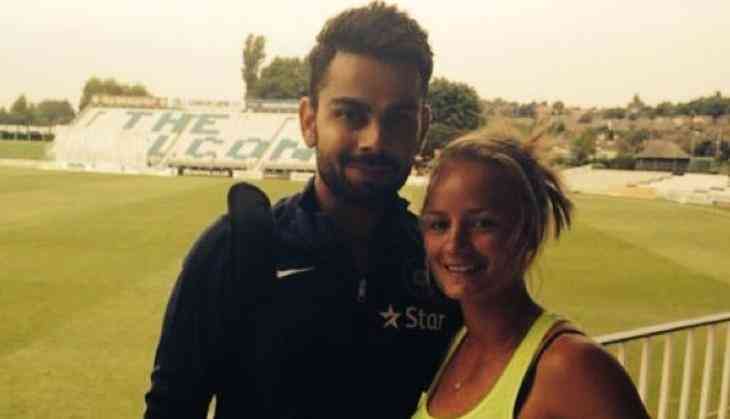 The recent Indian cricket series against England has created an interesting connection between Indian cricket team skipper Virat Kohli and the English women's cricket team player Daniel Wyatt. Also, she is being trolled for the same reason on the social networking site Twitter. Do you know why?
Well, Daniel Wyatt happens to be the English cricketer who was recently in the media for openly proposing to Indian skipper Virat Kohli. She asked Virat to 'Marry her'.
The most interesting fact is that it all has been started by one of her teammates Kate Cross and she has done it all in open, the reason behind her being trolled.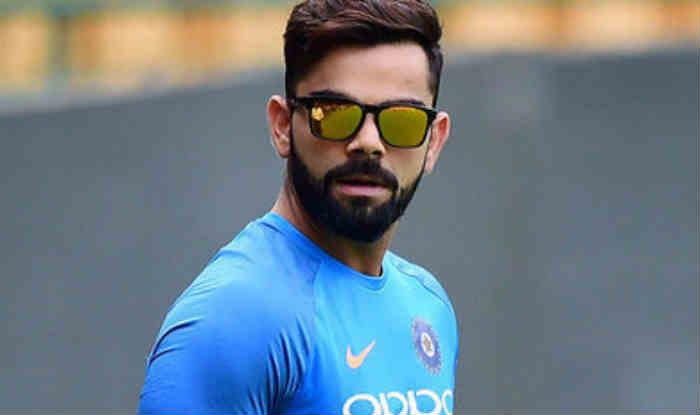 Virat
Virat Kohli has recently tied to knots with the popular Bollywood actress Anushka Sharma. Then what is this connection that is being talked about on the social media.
However, Daniel Wyatt has recently hit a century off 52 balls while playing against Indian women's cricket team in the Paytm T20 tri-series. The 52 ball century happens to be the fastest in the history of women T20 cricket. The interesting thing is that Virat Kohli has also hit a century off exactly 52 balls and this century of Virat Kohli is his fastest century as well just like Daniel's. Quoting this same record, Kate Cross wrote on Twitter. Do you believe in fate?
Do you believe in fate @Danni_Wyatt?? 😂😂 pic.twitter.com/h0yMqNuZfs

— Kate Cross (@katecross16) March 25, 2018
Interestingly, Daniel re tweeted this post to give more base to her crush for Virat Kohli.
Notably, Daniel Wyatt's 124 runs strike overshadowed Mithali Raj's 53 and Smriti Mandhana's 76 run strikes and the English team defeated India by 7 wickets.