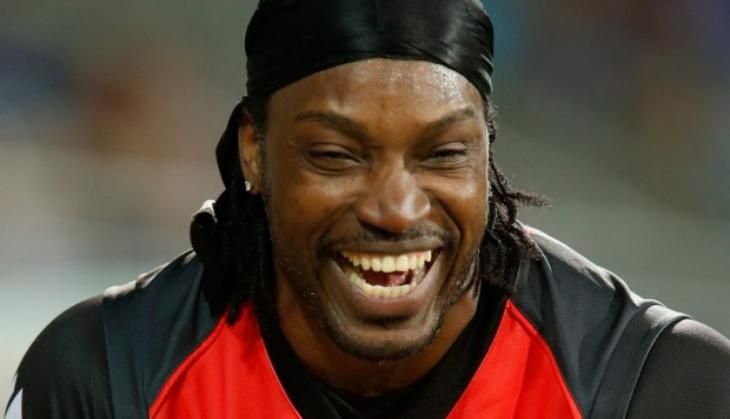 West Indies swashbuckling batsman Chris Gayle has set the stage for another controversy after making tasteless remarks to a female reporter during a recent interview, which touched upon subjects like sex, women and equality.
According to an article published by the London-based journalist, the 36-year-old, who calls himself the 'Universe Boss', asked her whether she had ever had a threesome and claimed to have "a very, very big bat, the biggest in the wooooorld" before adding, 'You think you could lift it? You'd need two hands.'
The big-hitting southpaw also said that women enjoyed 'more than equality' but added, 'women should please their man. When he comes home, food is on the table. Serious. You ask your husband what he likes and then you make it.'
Gayle observed that Jamaicans were 'more relaxed about sex' and described himself as 'damn good-looking' while adding that women threw themselves at him in thousands, news.com.au reported.
Earlier this year, the maverick batsman had stirred a controversy following his infamous 'Don't blush baby' boundary-line interview with a female television reporter while playing in the Big Bash League. He was later fined USD 10,000 for his inappropriate comments.
Gayle is currently playing for Royal Bangalore Challengers in the Indian Premier League.