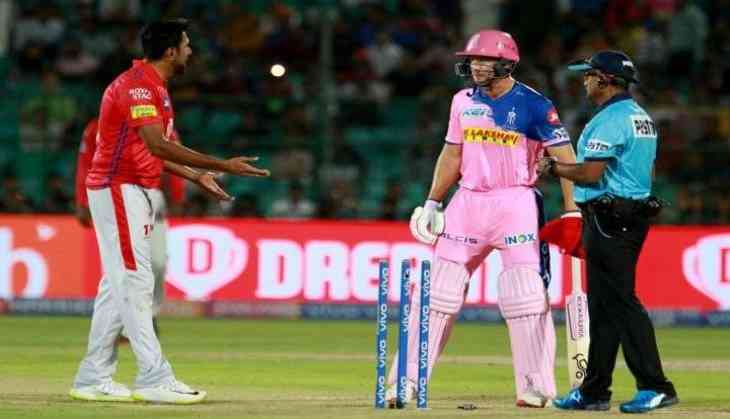 Ashwin's Mankading of Jos Buttler in the Indian Premier League match between Rajasthan Royals and Kings XI Punjab has divided the cricketing world down the middle. Several cricketers and experts have ranted about Ashwin's Mankading incident as many questioned the Indian spinner's 'sportsman spirit'.
Kings XI Punjab captain Ravichandran Ashwin executed an unexpected run-out against Rajasthan Royals' opener Jos Buttler. The run-out sparked a lot of outrage amongst cricket fraternity and they were all giving their opinions on the controversial incident.
It all happened in the 13th over when Ashwin 'mankaded' Jos Buttler to inflict a massive blow on Rajasthan Royals. Buttler was on 43-ball 69 and was looking in good form to take his team to the finishing lines but his amazing innings was cut short by Ashwin.
A recent tic toc video has surfaced on social media in which a bowler can be seen dancing to get the batsman out. The bowler just as he is about to deliver the ball stops and breaks into an impromptu jig.
Both the batsmen, including the non-striker, as well as the wicket-keeper join in. As the players are dancing, the bowler throws the ball onto the stumps as the unsuspecting non-striker realises what has happened.
Us: The Mankad is against the spirit of the game and has no place in professional or amateur cricket.

Also us: pic.twitter.com/gCFr5JSi1I

— Gray-Nicolls 🏏 (@graynics) March 27, 2019
Kings XI Punjab went on to restrict Rajasthan Royals to 170 for nine in the chase to register a 14-run win at Sawai Mansingh Stadium. This was also the first time that KXIP won a match against Rajsthan at Sawai Mansingh.
Also read: Chris Gayle on dancing pitch can beat Salman Khan; watch video