When Senator Tammy Duckworth's baby girl participated in historic vote against President Trump!
First time in US Senate history an infant was allowed on the Senate floor. Senator Ladda Tammy Duckworth accompanied with her 10-day-old daughter Maile Bowlsbey to cast a historic vote against President Trump's nominee for NASA administrator.
A few days after the baby Maile was born, Senate gave the right to bring a child on the Senate floor if it is under one year. The first female double amputee Senator Tammy Duckworth was accompanied with her baby but she did not ignore the dress code, she was wearing a blazer.
Happy & honored to introduce Maile Pearl to my colleagues on the Senate floor while doing my job & serving the people of Illinois pic.twitter.com/clj9lrPouy

— Tammy Duckworth (@SenDuckworth) April 19, 2018
One such historic event happened in Australia Senate in 2017 when Larissa Waters returned with her 2-month-old daughter, Alia Joy.
When Duckworth reached Senate, some of the female senators and staffers headed towards the baby and did gentle cuddling. Men stood close by in admiration.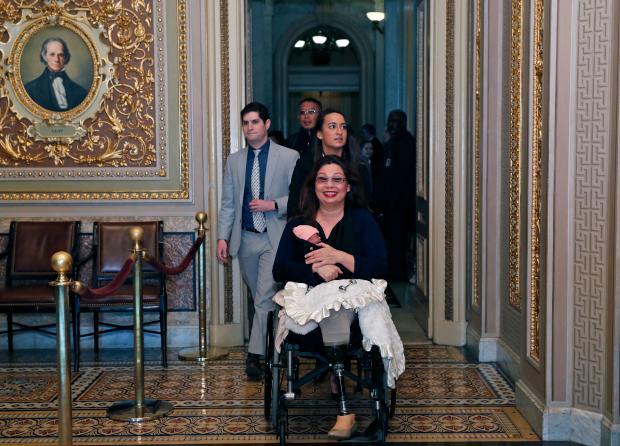 This isn't the first time a child reached Senate. Earlier Duckworth was accompanied by her older daughter, Abigail for a rehearsal swearing-in January 2017.
The new rule would allow Duckworth to breastfeed her baby during a series of votes. She can also take hours and bring her daughter if she is called late-night, last-minute to vote.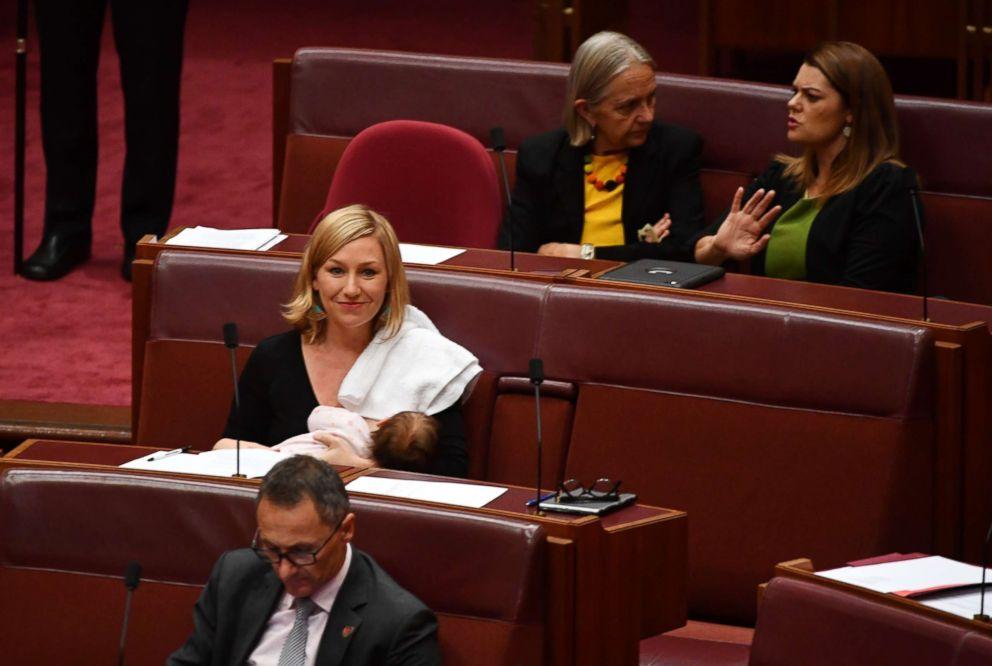 In the above picture Larissa Waters, a Green Party member from Queensland was feeding her 14-week old baby, Alia Joy while a motion on Black Lung disease was being passed.
It seems that the traditional Senate is welcoming change unlike 2011 when house women did not have a bathroom directly off the floor.
Also Read: Australia's deputy PM could become the country's second politician to resign over dual citizenship