Pakistan PM Imran Khan slammed by ex-wife Reham Khan over Article 370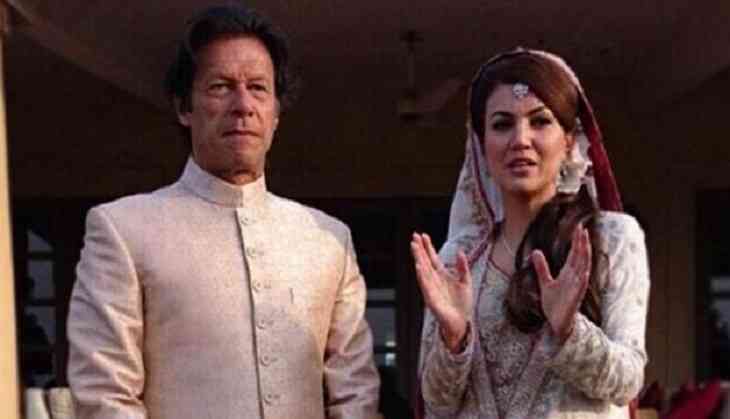 Pakistan Prime Minister Imran Khan has come out strongly criticising India over the abrogation of Article 370. After India removed the special status of Jammu & Kashmir, there has been widespread protest across the border. Reham Khan, former wife of Pakistan Prime Minister has slammed him for not knowing much about the issue. Reham also slammed the state of Pakistan for misleading the people on Kashmir issue.
"From the last 72 years, we have been taught to love Kashmir, think that Kashmir is our integral part. We were also shown the dreams that Kashmir would one day be a part of Pakistan. Why was this all done? We have understood it now. You have only used Kashmir to maintain your power, for your politics and to save your chairs," Reham said.
Reham Khan sarcastically slammed her former husband of not knowing anything about the abrogation of Article 370. She said that it was mentioned in the election manifesto of India's ruling BJP, Imran should have known that as they (India) has not done anything new.
Reham further slammed her husband for not handling the Kashmir issue as the way his Indian counterpart Narendra Modi did. According to Reham, Imran Khan failed diplomatically as no country came in support of Pakistan.
Also read: Protest at Indian High Commission in London over Kashmir turns violent
Ex wife of #ImranKhan, Reham Khan speaks about Imran.#Article370 pic.twitter.com/DSXJJikIeH

— Alert Citizen's Voice जागरूक नागरिक की आवाज़ 📢 (@AlertJantaINDIA) September 2, 2019