India and Nepal bond over dog training, Bengal offers its help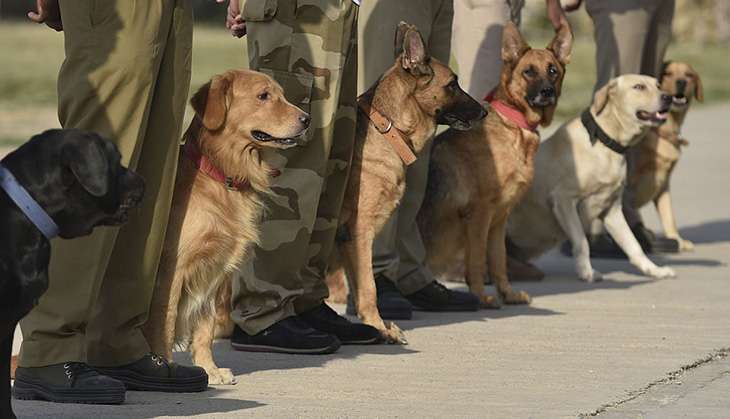 Before drug abuse can take Nepal to the dogs, it wants to curb the menace by using our canine friends.
In order to curb the flow of drugs across India and Nepal's open border, and give the relations between the two countries a boost, India has offered to train Nepalese dogs in the art of the detection of drugs and probing other crimes.
At the Union Home Ministry's request, the West Bengal government has decided to train the dogs and their handlers in the last week of November at the Swami Vivekanand Police Training Academy in Barrackpore, North 24 Parganas. The institute has been chosen for the seven-day training as it is boasts of modern equipment and well-trained manpower.
Senior Bengal government officials said the state has always been well equipped to train dogs for the establishment, and at present, the state government has the highest number of crime-fighting dogs in India - around 15,000.
The drug problem in Nepal
The decision has been taken in order to check the increasing menace of drug peddling in Nepal. An increasing number of sniffer dogs is expected to check the menace.
Nepalese Narcotics Control Bureau (NCB) data shows that it seized 47 tonnes of cannabis in 2012, nearly 30% more than the previous year.
Statistics also reveal a sharp increase in the seizure of drugs such as hashish, heroin and opium in the past few years.
A senior officer of the state home department said: "Drugs like heroin are coming from Afghanistan via Pakistan to Nepal. Then they are taken across the border to India and from there, they go to different destinations. As a result, there is a need to use more sniffer dogs for increasing surveillance."
Nepal's open border with India helps smugglers. The fact that India has well established air links with Europe and the US makes it a more attractive transit route for drugs.
Edited by Shreyas Sharma
More in Catch
India's spectacular policy failure in Nepal
Prachanda helps India and Nepal move beyond the Oli frost
Nepal, India and Madhesis: all need a course correction