India's spectacular policy failure in Nepal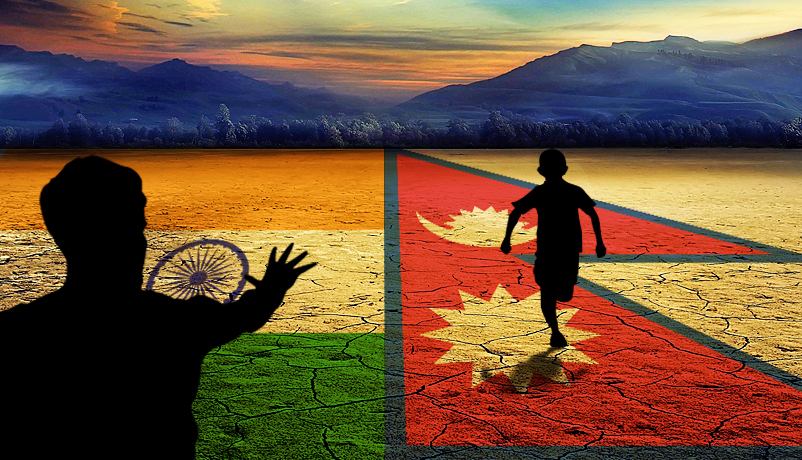 The failure
India seems to have mismanaged its relations with Nepal
It has been openly rebuffed by many of the major political players
After Pakistan, this is India\'s biggest foreign policy failure
This is despite India\'s generous help during the April earthquake
Narendra Modi\'s much-hyped visit to Nepal also yielded little goodwill
The players
Nepal\'s PM-designate KP Oli told the Indian ambassador to mind his own business
Comrade Prachanda says Nepal is not India\'s \"yes man\"
Baburam Bhattarai asserted that Nepal \"makes its own decisions\"
Sushil Koirala is also suspicious of India
The pinpricks
Nepal resents India\'s big-brother attitude
BJP\'s wish that Nepal reverts to being a Hindu Rashtra also raised suspicions
Nepal has always feared meeting the same fate as Sikkim, which had acceded to India
Nepalese politicians also make it a point to strike a balance between India and China
It would seem that after Pakistan, India's most spectacular foreign policy failure has been Nepal.
Comrade Prachanda has publicly proclaimed that Nepal is not India's "yes man". Baburam Bhattarai told a reporter that India is important but "we make our own decisions". And if stories going around in Kathmandu are to be believed, the man likely to take over as the next Prime Minister, KP Oli of the Communist Party of Nepal (United Marxist Leninist) recently told the Indian ambassador to mind his own business.
Also read:
Nepal Constitution: take everyone along, or prepare for crisis
Nepal has become a Hindu State through the backdoor
15 point open letter to Modi from an angry Nepali
Watch:
Explained: violence over Nepal's new Constitution
The Indian ambassador had apparently gone to inquire about Oli's health when he saw Prime Minister Sushil Koirala leaving his house. He asked Oli informally what had transpired between the two, when he was brusquely told off.
'We don't want to be another Sikkim'
Another apocryphal story doing the rounds says that a Constitutional head in Nepal rebuffed a senior Indian functionary when he advised him that Nepal must go back to being a 'Hindu Rashtra' and clamp down on foreign NGOs. The Nepalese eventually did exactly the opposite because they said they did not want to become 'another Sikkim'.
After Indian Foreign Secretary S Jaishankar's unsuccessful foray to Kathmandu, such have been the levels of distrust that India has come up with three stern official statements criticising the developments in Nepal, but to no avail. Except for the Madhesi leaders, the Nepalese leadership across the political spectrum is united against what they perceive as Indian pressure.
Survival makes politicians develop notoriously short memories. India's quick response to the devastating earthquake in Nepal and the Rs. 400 crore spent on Operation Maitri for rescue, relief and rehabilitation clearly haven't bought India friendship.
Nor has Lord Shiva helped.
Prime Minister Narendra Modi performed rudrabhishek prayers at the Pashupatinath Temple with much fanfare and donated 2,500 kg of sandalwood (worth about Rs. 4 crore) and 2,400 kg of ghee (Rs. 9.36 lakh at the price prevailing in August 2014) at the cost of the Indian tax payer. But neither Lord Shiva nor his followers in Nepal were moved. Hinduism is no longer a unifying factor even across a totally porous border.
BJP's wish that Nepal revert to being a Hindu Rashtra revives the Nepalese' fear of Sikkimisation
Prime Minister-designate KP Oli's sharp jibes against the Indian ambassador have finally shown Delhi where it stands in Kathmandu politics. Gone are the 1950s when the Indian ambassador used to attend meetings of the Nepal Cabinet. As are the days when India financed political parties against the monarchy or controlled factional leaders.
Nepal's prime ministerial hopefuls are increasingly proving to be their own men. This breed of Nepalese leaders may accept Indian aid/money but will be reluctant to do its bidding.
What divides India and Nepal
It is time the Indian establishment started viewing Nepal as a sovereign country. To do that, India's foreign policy mandarins must accept the factors that divide India and Nepal.
The biggest distancing factor is the Nepalese consciousness of being a small, landlocked country set against a large neighbor. What makes the Nepalese fiercely independent and allergic to Indian highhandedness is the fact that they were never colonised by the British.
But India continues to play Big Brother. Telling the Nepalese that only India knows what their best interests are is patronising. But we can't seem to resist it. Prime Minister Modi's boastful claim that the Nepal Prime Minister learnt of the 25 April earthquake from his tweet is typical, as is the boast by another politician that India helped to bring the Maoist leadership into the mainstream.
The Sikkim syndrome has also played a negative role in India-Nepal relations. The annexation of Sikkim by India in 1975, although through a plebiscite, left deep suspicions in the Nepalese mind. The anti-India elements in Nepal have played on these sentiments whenever the relationship took a downturn.
Despite an internal undercurrent of discontent with Hinduism being abolished as the state religion, BJP's wish that Nepal revert to being a "Hindu Rashtra" is deeply threatening to the Nepalese. It revives old fears of a possible 'Sikkimisation'.
Madhesi factor
This fear is further underlined by India's espousal of an inclusive democracy for the Madhesis, or people of the Terai. Remember that from the monarchy, the Rana elite, the Bahun-Chhetris of the hills, to the Newars of the Kathmandu Valley - Nepalese political elites have tended to view the Madhesis as the fifth column of India.
They speak the same languages as people across the border in India and often inter-marry. Giving them due share in political power - they are half of Nepal's population - seems threatening to the Nepalese establishment, dominated by the hill castes.
Some in the Indian establishment have promoted the formation of separate Madhesi parties, encouraging them to leave other multi-ethnic national parties during the democratic movement. This also has not helped allay the apprehensions of the traditionally dominant hill castes.
The new breed of Nepalese leaders may accept Indian aid but are reluctant to do its bidding
The lack of a clear enunciation by India that the future of the Madhesis lies with Kathmandu, has led to the Madhesis coming under perpetual suspicion. That is why when the Bahun-Chhetri elite drew the boundaries of the new provinces of Nepal in smoke-filled rooms, they ensured that their domination would continue in the new provinces and in the new federal government of Nepal.
Perhaps if India had encouraged the Madhesis to look towards Kathmandu in a more determined fashion than at Delhi, things might have turned out differently.
Balancing China and India
Some sections of the Nepalese media have also fed hostility towards India and see keeping a distance from India as an important ingredient of Nepalese nationalism.
Another way of asserting Nepalese 'independence' is to constantly attempt to balance China and India. Even while swearing by deep cultural and civilisational ties with India, successive governments in Nepal have used China as a symbol to counter Indian hegemony. Earlier it was the palace, then the Maoists and now even some democratic leaders play the China card even when it has no real purchase in Nepal.
The Indian establishment must not react to the rude rebuff it has received from Nepal
The outgoing Prime Minister Sushil Koirala of the Nepali Congress, while outwardly friendly, is believed to harbour a deep suspicion of India. It has not helped matters that he is the only Nepal Prime Minister not invited for an official visit to India.
Prachanda, who never used to tire of talking of maintaining an equidistance between India and China, has gone back to bracketing the two countries in his recent speeches.
United Marxist Leninist Party's prime ministerial hopeful KP Oli is also playing the same game even before moving into Baluwatar, the prime ministerial residence in Kathmandu. He sent his special envoy Pradeep Gayewali to Delhi in early September, but made sure that he also sent his party General Secretary Ishwor Pokhrel to Beijing for consultations at the same time.
Clearly, when it comes to demonstrating one's Nepali nationalism, it does not seem to matter to Nepalese leaders that India is and will remain their most important neighbour. For their self-projection, they invent the image of an India inimical to Nepal's interests. They forget that it makes no sense for India to weaken or de-stabilise Nepal, an important and friendly buffer state between India and China.
What New Delhi must do
Now, at least, the scales should fall off the eyes of the Indian leadership.
The Indian establishment must not react to the rude rebuff it has received from Nepal with extreme reactions such as a blockade. That would be an extremely unfriendly act. At the same time, however, there is no need to give any extraordinary concessions to Nepal.
Nepal should be treated like any other neighbour of India, irrespective of the religion of its people, the languages they speak or the attitude of its political leaders. Let the Kathmandu elite deal with the problems of its creation. Offer no help unless requested.
India-Nepal relations should, however, be gradually redefined by India to safeguard its interests. The Kathmandu elite, however, must realise that a new Nepal also needs to deal with a new India.