FIFA World Cup 2018: France fans clash with riot cops in Paris with tear gas and missiles, celebrations turn ugly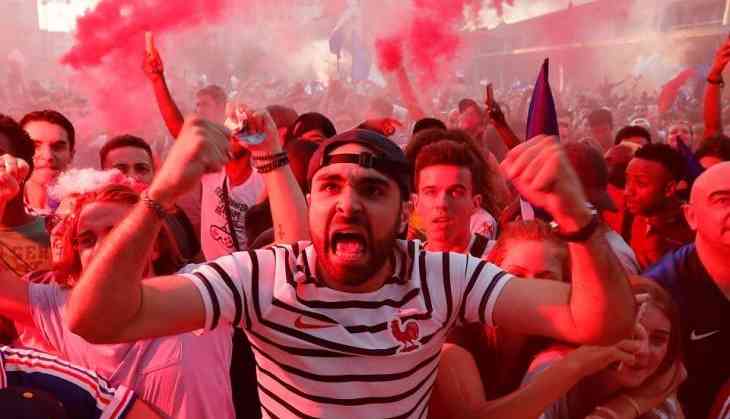 It has been two decades since France won the World Cup defeating Brazil even then fans had not gone crazy like they did yesterday after France defeated Belgium and made it to the finals.
Crazy French fans clashed with riot cops in Paris yesterday. From tear gas, missiles, the World Cup celebrations turned ugly.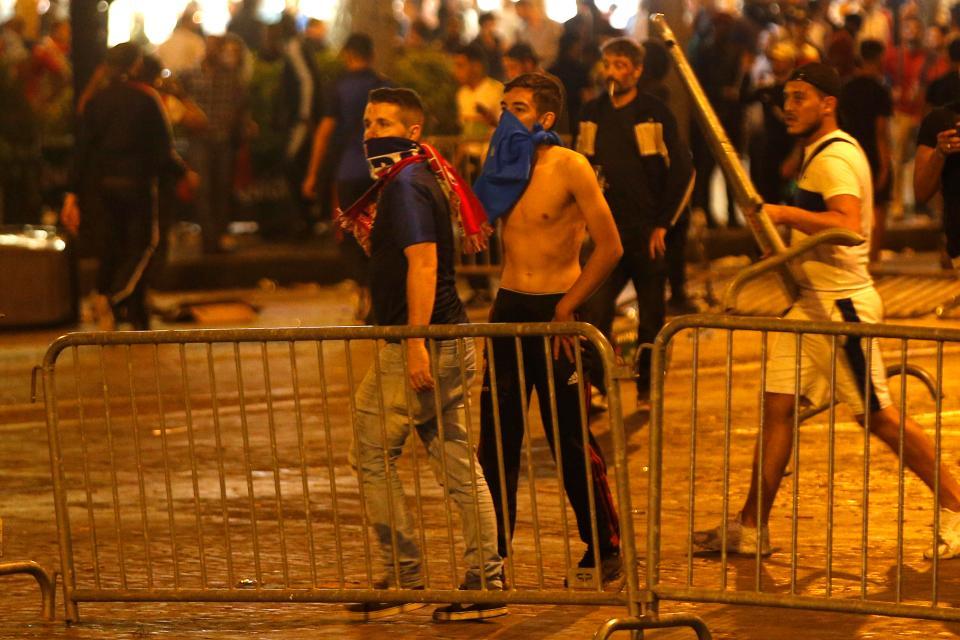 Les Bleus fans gathered in St-Petersburg, Russia after they beat Belgium 1-0. But, celebration turns ugly as stones were pelted, cars were vandalised.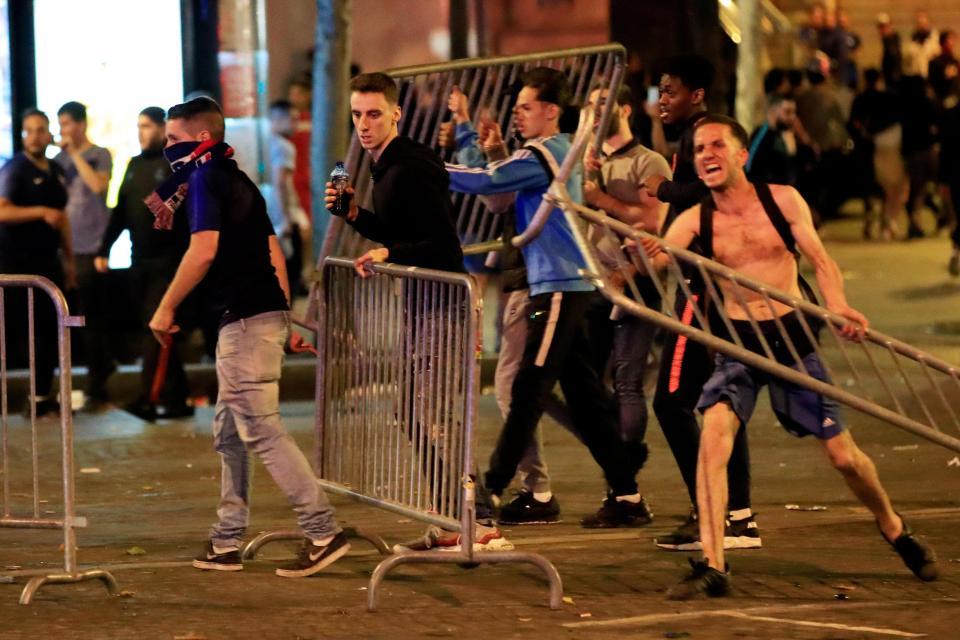 An eyewitness said, "There were also attempts to set fire to wheelie bins." He even added that they the police held back as much as they could but when the mob turned out of control, CRS (riot officers) moved in.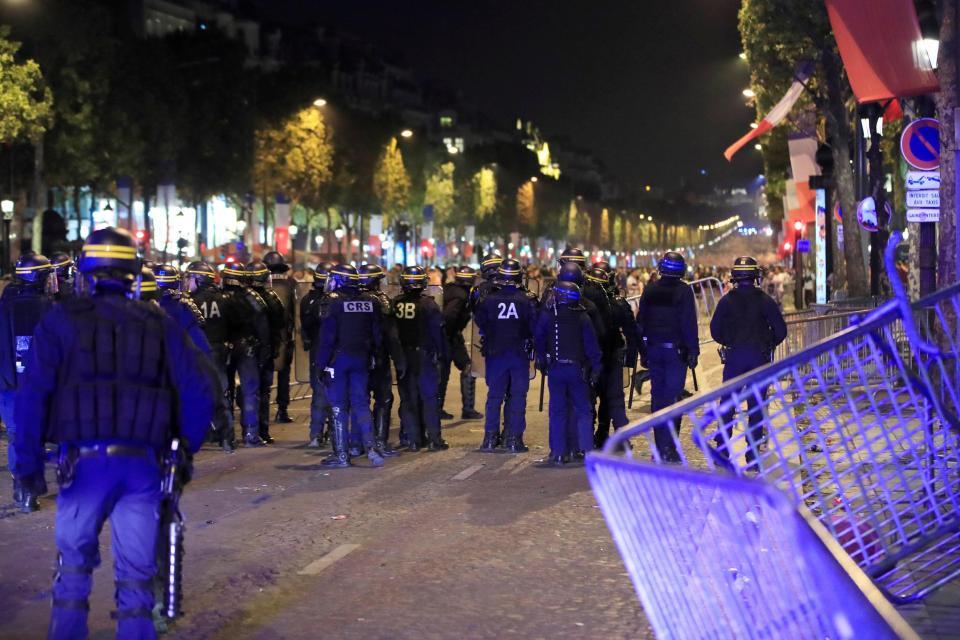 A baton-wielding riot cop was heard shouting at French soccer fans to stay behind the barricade and stop vandalizing.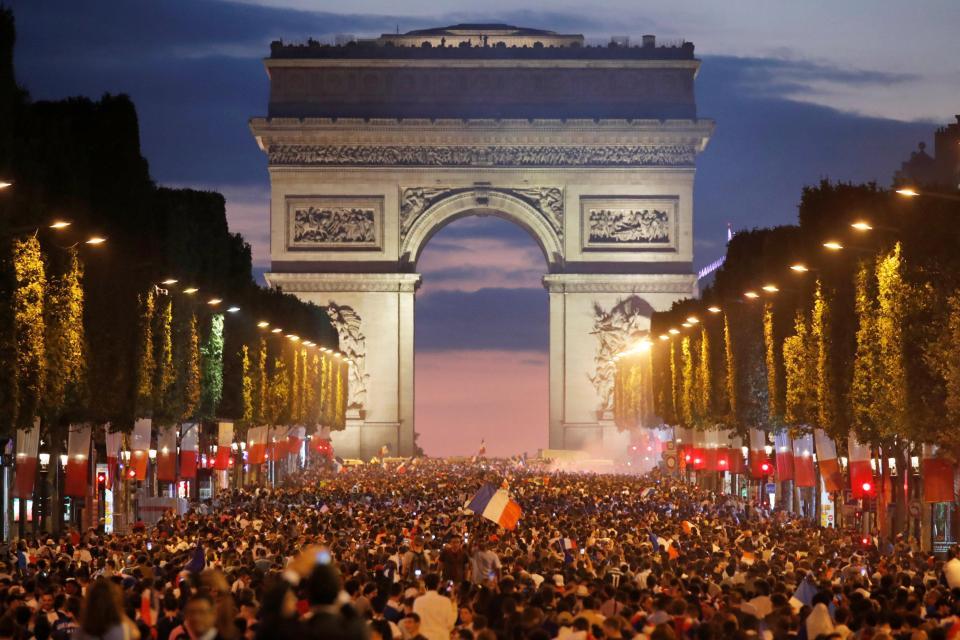 Uncontrolled crowd hurling missiles have gone viral on social media. In parts of France, fans jumped on to cars, stripped naked.
Crackers and fireworks were seen and heard everywhere. Mob shouted, "We're in the final, we're in the final".
President Emmanuel Macron was overwhelmed and jumped to joy seeing thousands of fans on the streets of Paris. Even Baywatch star Pamela Anderson was present in the podium to cheer for team France.
Also Read:This is why Ronaldo ends 9-year Madrid career, joins Juventus