Why UPSC aspirants are on hunger strike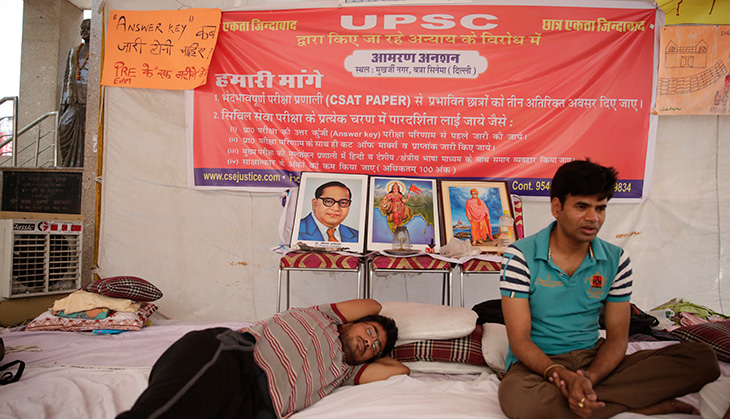 Four aspirants for the prestigious Union Public Service Examination have been on hunger strike for the past 11 days. The feel that the examination, which selects India's civil servants, is discriminatory towards people from vernacular backgrounds.
They blame the Civil Services Aptitude Test (CSAT) for their woes. According too Ritu Barua, one of the aspirants, "only 55 candidates among the 1028 selected this year, are from Hindi and other regional languages". The rest, he says, are all from the English medium.
Another aspirant, Sarabjit, says, "Sections such as English, logical reasoning and mathematical reasoning work to the advantage of people from IITs and IIMs".
The 4 protestors have lost hope that their demands will be met and the "discriminatory" CSAT will be withdrawn.
"We have been on hunger strike for 11 days. I don't think we will survive," says Raghav Katyayan.
More in Catch:
Why I won't celebrate Tina Dabi and Athar Khan topping the UPSC
7 things you should know about UPSC 2015 topper Tina Dabi
UPSC 2015: Meet the toppers and newsmakers