Why I won't celebrate Tina Dabi and Athar Khan topping the UPSC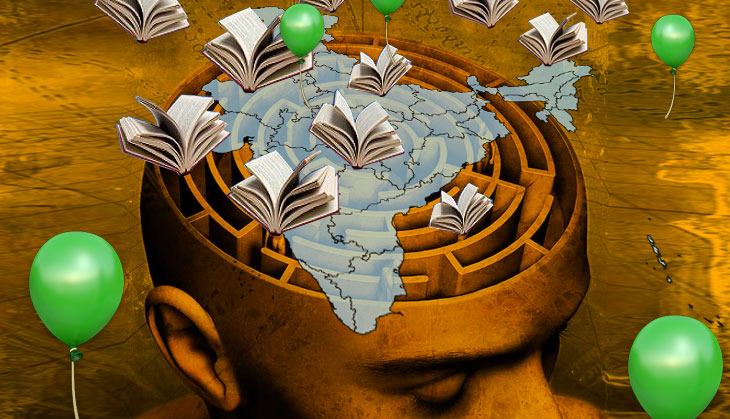 Last week, the results of the prestigious Union Public Service Commission (UPSC) examination were announced and 1078 were candidates selected. The two toppers were hailed and celebrated from all over, not just because they were meritorious and worked hard to make their way up, but because they belonged to certain social categories. The topper Tina Dabi is a Dalit while the second rank was attained by Athar Amir-ul-Shafi Khan, a Kashmiri Muslim.
Also read: 7 things you should know about UPSC 2015 topper Tina Dabi
Structurally both the categories are very different, having different sets of grievances with the Indian State, both having lived different histories and looking for different solutions. While the Dalit question has remained within the constitutional ambit, the Kashmir issue goes beyond the boundaries set by the constitution and sovereignty.
Tina Dabi versus Rohith Vemula
This glorious projection of these young achievers - Tina and Athar - doesn't come as a surprise as the state got a golden opportunity to show it's paternalistic side. It subtly deepened the binary of 'good Dalit versus bad Dalit', or 'good Kashmiri versus bad Kashmiri'. It also provided a certain moral high ground in the aftermath of Rohith Vemula's suicide, which many have termed an institutional murder, as well as the brutal murder of a Dalit woman, Jisha.
In his last letter Rohith wrote, "my birth is my fatal accident" and lamented how the value of a person is reduced to his immediate identity. But in Tina Dabi, you have an achiever who is not identifying her birth as a fatal accident but as an achievement. This finds a parallel in revolutionary thinker Frantz Fanon's description of colonialism as "not seeking to be perceived as a sweet, kind-hearted mother who protects her child from a hostile environment, but rather a mother who constantly prevents her perverse child from committing suicide or giving a free reign to his malevolent instincts".
This reminds us of the famous speech delivered by HRD minister Smriti Irani on Rohith Vemula, in which she reduced him to a "child". A child, who is irrational as well as prodigal. A child, whose irrationality can be exploited by the big daddies of the world to play dirty politics, as Irani would want us to believe.
The whole situation transports one to the latent subjectivities of the performity of victory, of achievement, which is deliberately paralleled with the castiest gaze through which the Dalits are seen. As the television and media bombard us with the happy faces of Tina Dabi and her family, we are made to forget about many Rohiths who are fighting for dignity every day. Those who drove Rohith to suicide go unpunished months after his death, but it shouldn't really matter because they have found their 'good Dalit girl' who washed away all their sins.
Also read: UPSC 2015: Meet the toppers and newsmakers
Athar Khan: 'the good Kashmiri'
The case of Athar Amir-ul-Shafi Khan again remains interesting as to how a young 23 year old has turned failure into opportunity. Born in the peak years of conflict in Kashmir, Athar did not lose his faith in state institutions. So much so that he did not clear the examination once but twice and eventually made it to the top ranks. He has followed the legacy which Shah Faisal created in 2009 by topping the prestigious examination. But what remains common to both Khan and Faisal is not the UPSC exam, but how they became heroes in the aftermath of a serious spate of state violence in Kashmir.
Only months before Faisal became a national hero, the Kashmir Vally had erupted in protest against the land transfer to the Shri Amarnathji Shrine Board. Over 40 civilians were killed as security forces fired on protestors in separate incidents. One of the protests -- with over 5 lakh people participating in it - was among the largest in Kashmir's history. Though the protests began in response to the land transfer, they eventually led to demands for Kashmir's right to self determination.
The very next year, the young and ambitious Shah Faisal became the brand ambassador of 'normalcy' between New Delhi and Kashmir. His personal merit surpassed his hyphenated identity and he became a marketing symbol to project how young Kashmiris want to be part of Indian mainstream. Similarly Athar's success comes after heart-wrenching Handwara killings. These killings took place when security forces fired on protestors following the alleged molestation of a minor school girl by a soldier.
The official narrative showed the girl as having some liaison with the army person and that her agency was being threatened by the local moral custodians. Couching it in the vocabulary of women's liberation and freedom, the paternalistic side of the state was again shown to us. Athar's achievement also projects stone-pelters and young militants as ruffians who disrupt law and order or are frustrated at the lack of opportunities in Valley.
This is not to belittle Tina's and Athar's achievements. But they are being celebrated not because of their individual success but as sites for psychological warfare.
As Fanon said to Sartre, "The defenses of the colonised are tuned like anxious antennae waiting to pick up the hostile signals of a racially divided world. In the process, the colonised acquire a peculiar visceral intelligence dedicated to the survival of body and spirit". Nothing could suit the designs of the modern state more than something which destroys this visceral intelligence. The compartmentalisation between achievers and non-achievers, or to say achievers in those spheres which state deems important establishes the ground for the destruction of this visceral intelligence. With Tina and Athar, the Indian state has found a good Dalit girl and a good Kashmiri boy for itself and will rejoice till the next controversy breaks out.
(The views expressed here are personal and do not necessarily reflect those of the organisation.)
Also read:Why BJP supporters are in a hurry to paint Rohith Vemula as anti-national