What Bengal's economy needs: a little more homework and focus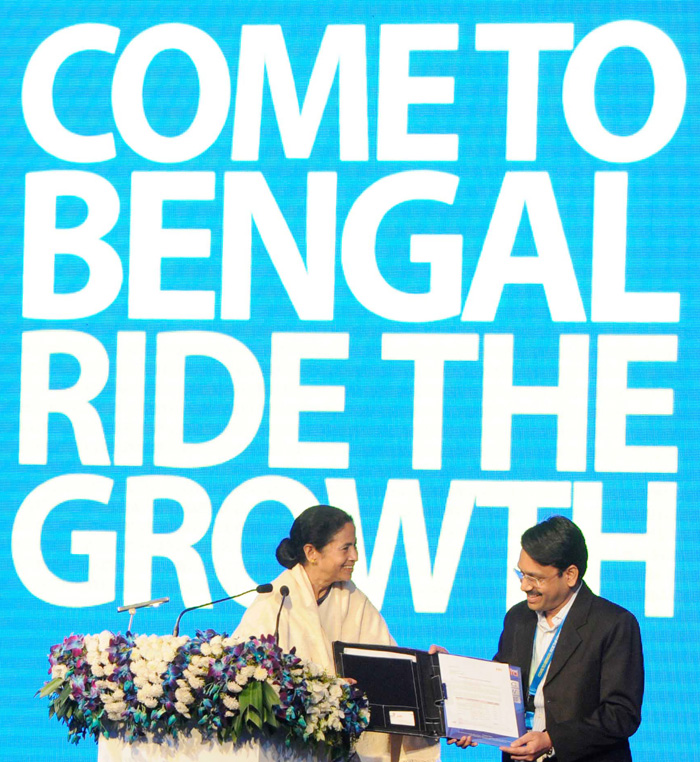 The trip
Mamata Banerjee went to London on 26 July, in a bid to attract investment to West Bengal
She cut short her trip due to the approaching cyclone Komen back home
The British seemed glad to meet her but didn\'t promise to invest actual money
The reality
Britain has approached China and India with a begging bowl in recent years
The country\'s industrial base has been superseded by the services sector
Even China has realised that export-based industralisation is slowing down
The solution
Bengal needs to do its homework and improve its focus
It has to compete with other states, so it must play to its strengths
It must focus on its traditional sectors, like fisheries and the culture industry, which have potential
Mamata Banerjee went to London on 26 July, clad in her trademark local handloom sari, with hawai chappals on her feet, and a jhola on her shoulder. She had gone to attract investment to the state.
She came back on 30 July, cutting short her visit so that she could be in the state when the dreaded cyclone Komen hit West Bengal, which the monsoon has already drowned in a sheet of water.
Only the future will tell how much investment this trip would bring to the state, from where the redoubtable Tatas folded up their Nano car venture on the grounds that it was not an investment-friendly state. Ratan Tata had said at that time that he could not invest with a gun pointed at his head. Today, of course, both sides are apparently having a re-think.
Attempts to attract investors
Amit Mitra, the wise finance minister of West Bengal, keeps quiet. Conversant with the ways of the business world because of his long association with the FICCI, he accompanied the chief minster on her London trip.
On his advice, Mamata has organised several business summits in Kolkata, Delhi and Mumbai. In bits and pieces, investment is arriving, but clearly, it is not a smooth flow.
She went to Singapore, and one heard of several memoranda of understanding (MOUs). Perhaps Bengal shall see some investment in future from there, apart from the investment in the aerotropolis at Andal, a flawed project started by the previous Left regime.
Will fortune smile this time? It does not seem so. The British have admired her simplicity, probably chuckled at her naivete, given polite and, at times, enthusiastic nods, but haven't assured sterling pounds.
The reality of today's Britain
Did anybody tell Mamata that the British are now roaming India and China with their begging bowl, trying to attract investment back home?
That the great cities of the UK, London in particular, have been restructured at enormous human cost, with their industrial base narrowing. Consultancy, servicing, banking, insurance, real estate business, and money laundering have become the most profitable sectors there.
On Mamata's London trip, the British admired her simplicity & nodded along, but didn't assure sterling pounds
If primary reports are to be believed, British businessmen and foreign trade spokespersons offered all kinds of advice on sanitation, public health, water supply and urban management. They also expressed their willingness to be consultants in all areas where Bengal needs improvement. But will Bengal get investment in core industries or logistics?
A little more homework would have told to her that Britain is not the best destination on a journey in search of capital.
Challenges for manufacturing sector
This brings us to a more serious issue. With the record of the two administrations' mostly failed efforts to lure investment, one has to seriously ponder - does capital come because of goodwill or gestures only?
After all, Vedanta in Odisha and the Jindals in Bengal had promised all kinds of windfall. The Nano project has also not been spectacularly successful in Gujarat, as Ratan Tata himself admitted.
The overall manufacturing sector faces challenges. The year 2013-14 saw a fall in growth of the manufacturing sector, and a marginal increase of 2% in April-September 2014-15.
The 'Make in India' call cannot succeed when states are made to compete with each other in offering concessions to industrialists on all counts - taxes, rates of input, subsidies, and above all, permission to violate the protection regime for small owners.
Not all states have the same strengths. Some are well ahead in orchards, fruit-based production, and agro-forestry; some in development of human resources; some in industries; some in agriculture; and some in petro-based production. Yet the neo-liberal economy demands that all play the same game.
'Made in China', on which the 'Make in India' call is based, succeeded partly because of the global environment of the 1990s and the early 2000s. However, there too one finds an awareness of the limits of an export-driven industrialisation, which is slowing down.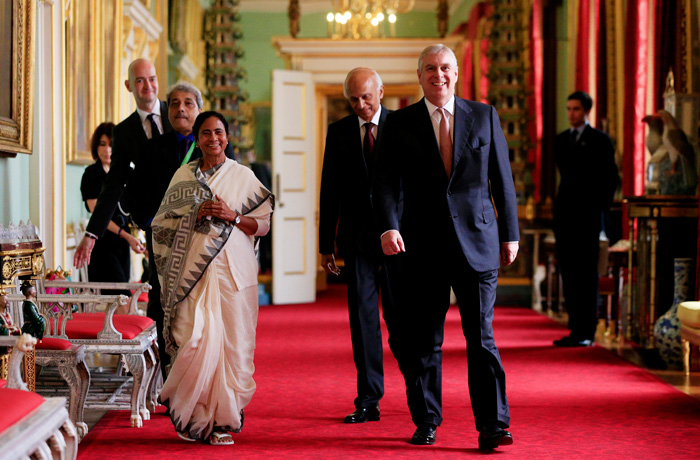 Where Bengal is going wrong
The irony is that while Bengal lies in the east, and has enormous contacts with countries and economies in the East, its heart remains with the West.
The connections built up in the colonial era are of little use today. And so, while in the 19th century and for quite a part of the 20th century, Bengal thrived on connections extending up to the Pacific and the China Sea, today we have forgotten this cosmopolitan past.
Bengal has also forgotten its links with other Indian states, from where both capital and labour with particular skills came. Its growth rate (one of the highest in India) now is mainly due to the real estate sector.
On the other hand, sectors with potential - like fisheries, tourism, human resource development, culture industry, software, port, railways, and transportation - are without adequate stewardship.
Correcting this is easier said than done - particularly at a time when the Indian State seems to have lost all interest in public investment. In the new kingdom of public-private partnership (PPP), the State will only offer resources to private capital, and private capital will only reap the windfall and walk away.
In these trying times, Bengal needs more homework, more analysis of the possibilities and difficulties, and a little more dialogue with knowledgeable sections of society.
At a time when even the planning commission has been scrapped, why not think of setting up a restructured planning board for the state? It can only help.