Jharkhand Horror: 16-year-old gang-raped by friend, 8 others in Dumka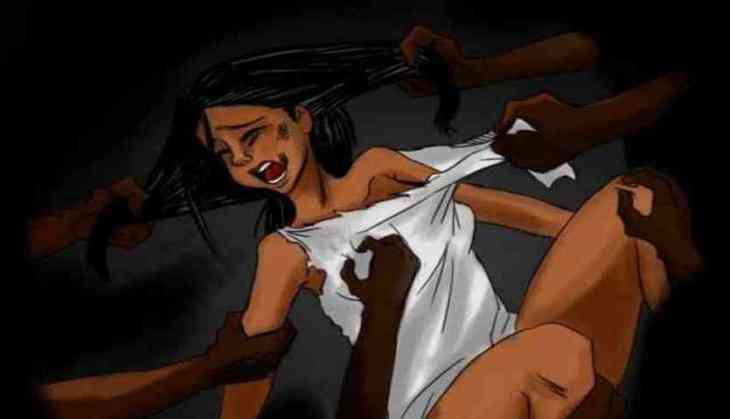 16-year-old gang-raped by friend, 8 others
A horrific news was reported from Jharkhand's Dumka where a 16-year-old girl was raped by her friend by 8 others on 24th March, Tuesday. The incident came to light when on 27th March, Thursday the girl with her parents filed an FIR at Gopikandar police station against his friend and 8 others who are not known to her.
As per police, the girl in her statement told that two of her friends drop her to Karudih More and then she called her another friend (accuse) to drop her to the village. Her friend reached the spot at a two-wheeler with his another friend. Though the girl felt suspicious since her parents didn't arrive so she had no other choice.
Her friend told her that they have to take a short cut through the forest as policemen are checking the vehicles. On their way she found 8 other men waiting for them in the jungle and they joined her friend and raped her one by one till she fell unconscious. When she regained the conscious next morning they had already fled.
Also Read: Tamil Nadu: Pregnant minor girl goes into labour during her exam; 70-year-old man held for rape
Gearing up all her courage she came out from the forest when the locals saw her in distraught they immediately contacted her parents who then took her to hospital. The police immediately reached the hospital to record the statement of the victim and register an FIR against the accuse.
Currently, the police are conducting raids to nab the culprits who committed such a gruesome crime.
Also Read: West Bengal: Elderly woman escapes rape by biting accuse's tongue into two