J&K Police data contradicts Mehbooba's statements on Kashmir unrest
Catch Team
| First published: 31 October 2016, 17:42 IST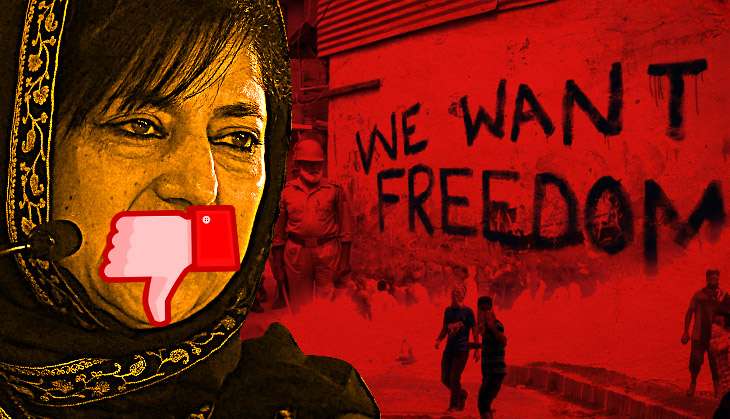 If you thought that only 5% of the Valley's population was involved in the ongoing unrest, as asserted by Chief Minister Mehbooba Mufti, the reality is the very opposite.
Similarly, if you thought that the ongoing turmoil in Kashmir has largely been concentrated in South Kashmir, think again.
Also read - WATCH: Why Kashmir could slip into anarchy
The J&K Police figures about the unrest draw a picture of the unrest that is contrary to its perception peddled by media and the J&K and central government.
A Valley-wide revolt
A total of 2,249 stone throwing incidents have taken place in Valley over the past 110 days. But South Kashmir, the alleged hub of the strife, stands, only witnessed 715 incidents. Central Kashmir, which is presumed to have been the least affected, leads at 825 incidents. North Kashmir takes second place with 725 incidents.
Out of the 825 incidents in central Kashmir, Srinagar district witnessed more than 600 incidents. In popular perception, the district has otherwise been generally considered peaceful. Ganderbal is the least affected district with just 78 incidents.
The figures thus show a Valley-wide revolt contrary to the view that it was limited to certain pockets scattered across Kashmir, with South Kashmir as its spearhead.
However, the figures do attest to the predominantly rural character of the ferment. Out of the 2,249 incidents, 1,566 have taken place in the countryside and just 650 in the urban centres.
The maximum number of incidents on a single day occurred on 9 July - the day after the popular militant commander Burhan Wani's death - with 200 instances. Around 20 people died on the day. In contrast, only one incident took place on 17 October.
Fridays have witnessed the most violence with 700 stone throwing incidents. The third Friday following the eruption, 29 July, witnessed 95 incidents and 20 September, the 12th Friday saw just 11 incidents.
Week-wise, the first week saw the most stone pelting at 476 incidents and the last week just 36 incidents. The downward trend in the number of stone throwing incidents began in the seventh week.
Similarly, on the first day, an average of 2,000 youth pelted stones in 200 incidents which means around 40,000 people were pelting stones on the day. The number over the last week has come down to just 10 incidents a day with just 10-50 youth throwing stones. This works out to around 500 stone pelters a day.