India should show no unnecessary flexibility with Pak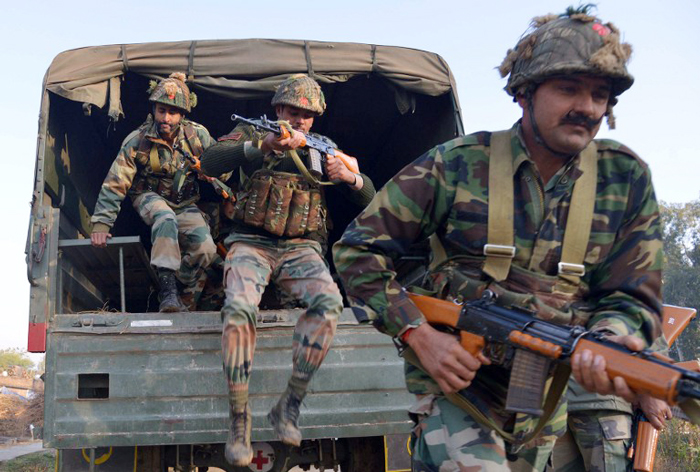 The developments
Pak court seeks Indian witnesses on 26/11
Sharif admits Kargil backstabbing
More in the story
What does the Pak moves actually mean?
Over the past few days, four separate reports have appeared in the media that have a bearing on India-Pakistan relations:
First, the registration of a first-information report (FIR) by Pakistan in the Pathankot airbase attack case.
Second, the decision of the trial court hearing the Mumbai 26/11 attack to direct that Indian witnesses be produced for recording of evidence and naturally, cross-examination.
Third, Prime Minister Nawaz Sharif's admission that Pakistan stabbed Atal Bihari Vajpayee in the back through the Kargil incursion.
Also read: Delaying #ForeignSec talks betrays India's lack of clarity on Pakistan
Fourth, the possibility that Narendra Modi and Sharif may meet on the sidelines of the Nuclear Security Summit in Washington (31 March-1 April).
What do these reports mean for India-Pakistan ties and Modi's brave Lahore initiative and policies?
Pakistan took more than six weeks to register the Pathankot case FIR. It has based it entirely on the information conveyed by Indian National Security Adviser Ajit Doval.
Foreign Secretary S Jaishankar told the media a fortnight ago that the two NSAs were in contact, as was he with his Pakistani counterpart.
The Indian side had given leads to Pakistan soon after the attack. These included some Pakistani telephone numbers that the attackers called from India. The FIR specifically mentions these numbers. The question is why did the Pakistanis take so long to register the FIR? Does this show prima facie a lack of seriousness?
Also, Pakistan set up a special investigation team (SIT) comprisisng all concerned agencies, including the Inter-Services Intelligence. After the attack, there were reports of the SIT detaining some Jaish-e-Mohammad (JeM) members for questioning.
It was also reported that the Jaish head Masood Azhar was in protective custody and was questioned. It will have to be seen if, after the FIR, formal arrests are made and action is taken according to law.
Also read: Pakistan & 'evidence': what India must learn from inaction against Lal Masjid
The trial court order to produce the Indian witnesses in the Mumbai case effectively means the case can't be taken to a successful conclusion: no Indian will ever go to Pakistan to evidence to a Pakistani court.
It also means that the depositions recorded by the Pakistani team during its visit to India have been rejected by the court. The initial reports indicate that Pakistan will approach India to enable the witnesses to go to Pakistan.
It is noteworthy that Pakistan has not found it possible to persuade its superior courts to find a way to deal with these technicalities to handle this matter on the ample evidence available in Pakistan itself.
That this was possible is shown by the cooperation and flexibility that the Pakistan judiciary has shown in allowing military courts to deal with domestic terrorism.
Unnecessary flexibility will confirm India has no stamina and can extract no price for Pak terrorism
India should make it known that Pakistan has to find a way to bring the conspirators of the Mumbai attack to justice within its judicial system, and technicalities cannot be allowed to get in the way of that.
More disturbing is the possibility that the Mumbai case demand will be repeated in the Pathankot case.
Also read: Headley takeaway: Don't count on Pak to give up on terror
Pakistan wants the SIT to visit India but Defence Minister Manohar Parikkar has already said it would not be allowed to visit the Pathankot airbase. If that is so-and no one can say that decision is wrong-then it is inconceivable that Indian defence services officers will ever appear in a Pakistani court in this case.
Naturally this implies that Jaish itself and the Pakistani authorities know that the case will go nowhere even if it is taken to court.
The Indian NSA would have discussed these issues with his Pakistani counterpart. Has a way been found to ensure that difficulties as in the Mumbai case will not emerge in this case? This needs to be clarified to the Indian public at the earliest.
Sharif's belated admission that Kargil was a stab in Vajpayee's back is no indiscreet admission. It is a signal to Modi that he is willing to embarrass his own Army which has never formally admitted that Kargil was undertaken by its regular forces.
Also read: Let's face it Mr Modi, Pakistan will never abandon terrorism
On the Track-II circuit, though, retired Pakistani generals accept this fact and blame Pervez Musharraf and his cronies in the Army for that.
On his part, Musharraf always maintained that Sharif was on board with the Kargil incursion decision. The claim has some merit. The official Indian reaction of treating Sharif's remark as only a confirmation of what was already known was correct.
The lesson: in dealing with Pakistani generals, and even politicians, no Indian PM should ever let his guard down.
The Pathankot FIR is meant to enable India proceed with the Foreign Secretary-level talks and to provide for an enabling environment for a Modi-Sharif meeting in Washington.
However, it is hardly sufficient. It has to be followed up with purposeful investigation and arrests of the guilty Jaish leaders, including Azhar, as well as those Pakistani officials who aided and abetted Jaish in planning the attack and executing it.
India needs purposeful investigation & arrest of guilty Jaish leaders, including Azhar, and Pak officials
In addition, all steps necessary in the Pakistani judicial process to ensure a quick and successful prosecution of the conspirators.
A show of unnecessary flexibility to go ahead with full bilateral engagement with Pakistan as the West wants will only, once again, confirm to Pakistan that India has no stamina and can extract no price for its terrorism against India.
Edited by Joyjeet Das
Also read: #Mazar-e-SharifAttack: why it's a warning Modi & Ghani must heed