Amma canteens, baby care kits most significant additions to Tamil Nadu welfare schemes: Reetika Khera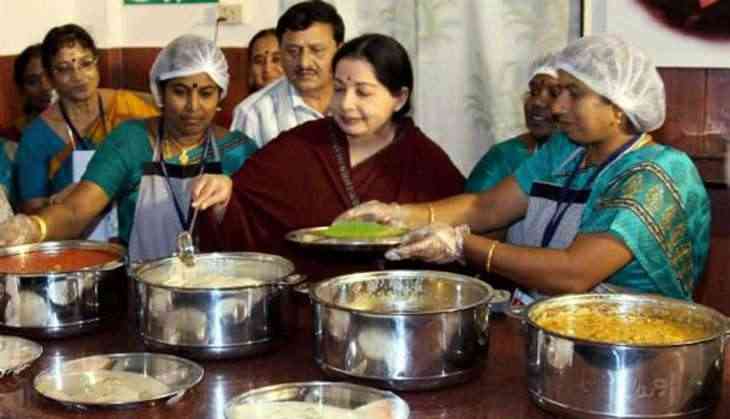 Tamil Nadu is mourning the death of J Jayalalithaa, who passed away on 5 December while serving as Chief Minister for the fifth time. The people called her "Amma" (mother), because she took care of them - taking forward and expanding the state's long tradition of welfare policies and schemes.
In 1956, the erstwhile Madras State became the first Indian state to introduce free and universal mid-day meal system for children in government primary schools under the then CM K Kamaraj of the Congress, decades before the Centre followed suit in 1995.
In 1982, then chief minister MG Ramachandran (from AIADMK) - Jayalalithaa's mentor - replaced the older mid-day meal scheme with the 'Nutritious Noon Meal Scheme' in elementary schools (up to Class 8). The state was also among the first to introduce eggs in meals, and is currently the only state to provide the high-protein food five days a week in schools.
Tamil Nadu has a universal public distribution system, unlike most states, which has proven to be highly successful. The state also scores high on other social, crime and industrial indicators, such as infant and maternal mortality, fertility, crimes against women and children, industrial growth, employment and per capita income.
Tamil Nadu also has a history of social reforms against caste and gender inequalities, thanks largely to the Dravidian movement out of which the DMK and AIADMK emerged.
Catch spoke to economist and social scientist Reetika Khera, currently an associate professor at IIT Delhi, about the success of the state's social welfare policies, Jayalalithaa's welfare schemes and what we can learn from them. Excerpts: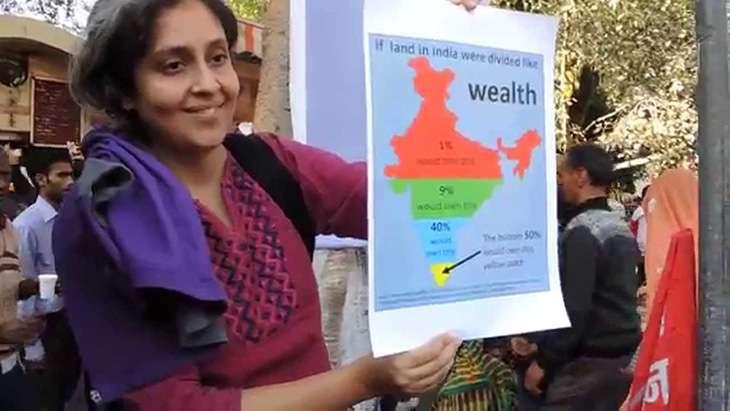 Tamil Nadu has relatively high levels of human development and economic development, second only to Kerala on most indicators. What has been the specific role of public welfare schemes and universalistic social policies in ensuring this?
Jean Drèze and I created a human development index for children.
This index includes four key indicators of child well-being - proportion of children aged 12-23 months who are fully immunised, female literacy rate (girls aged 10-14 years), the proportion of births preceded by health checkups, and proportion of children below the age of 5 who are not underweight.
This Child Development Index placed Tamil Nadu at number three among the major Indian states after Kerala and Himachal Pradesh in 2013-14.
In each of these achievements, the state has played a key role - immunisation and ante-natal check-ups are provided primarily through Tamil Nadu's excellent public health facilities.
Tamil Nadu has long been a 'model' of sorts in the implementation of the Integrated Child Development Services (ICDS) scheme meant for children under six.
A key factor behind the success of welfare programmes in Tamil Nadu has been their universal approach, thereby muting the opposition to them and including those with voices who can put pressure for better implementation.
Jayalalithaa's popularity owes a lot to her welfare schemes. Tamil Nadu is an example that proves public welfare can ensure electoral success. What makes TN different than other states in this regard? Why is this example not emulated on a much wider scale in the country?
The implementation of welfare programmes in Tamil Nadu has helped other states and central governments see that it is possible, even in India, to do a reasonably good job of these programmes - from mid-day meals and Amma's canteens where it has been a pioneer, to the ICDS scheme, Public Distribution System (PDS) and the National Rural Employment Guarantee Act (NREGA).
But I think it would be wrong to say that Tamil Nadu's example is not emulated elsewhere in the country.
What is significant in Tamil Nadu is that, because of the history of the Dravidian movement, political parties compete on outstripping each other in how they will strengthen the welfare state - if one government reduces the price of subsidised rice, another promises the introduction of more nutritious items such as pulses and oil.
What were Jayalalithaa's most significant welfare policies, according to you?
Many components of Tamil Nadu's welfare state go far back in time. For instance, the noon-meal scheme and Dr Muthulakshmi Maternity Benefit Scheme go back to MGR's time, eggs in mid-day meals were introduced by the DMK government and so on.
Amma's unique and remarkable additions to Tamil Nadu's welfare state are Amma's canteens and Amma's baby care kits.
Amma's canteens provide heavily subsidised nutritious food through hygienic outlets, mostly for city dwellers. These canteens were initially concentrated in areas where people in distress are likely to be found (e.g., near hospitals, bus stands, railway stations). The canteens provide idlis for Re 1/ piece and different types of rice (lemon rice, tomato rice, etc) at Rs. 5 per plate. As I have noted elsewhere, not only do community kitchens help those who eat there, it also provides employment for women and relief (quite likely to women) from having to cook food for those who eat at these kitchens. I highly recommend a meal at Amma's canteen for anyone travelling to the state.
Amma's baby care kits are an even more "advanced" intervention. Such an intervention has existed in Finland for 75 years and even credited by some for helping Finland achieve the lowest Infant Mortality Rates (IMR) in the world. Amma's baby care kit is modelled along these lines, and is reportedly equally popular.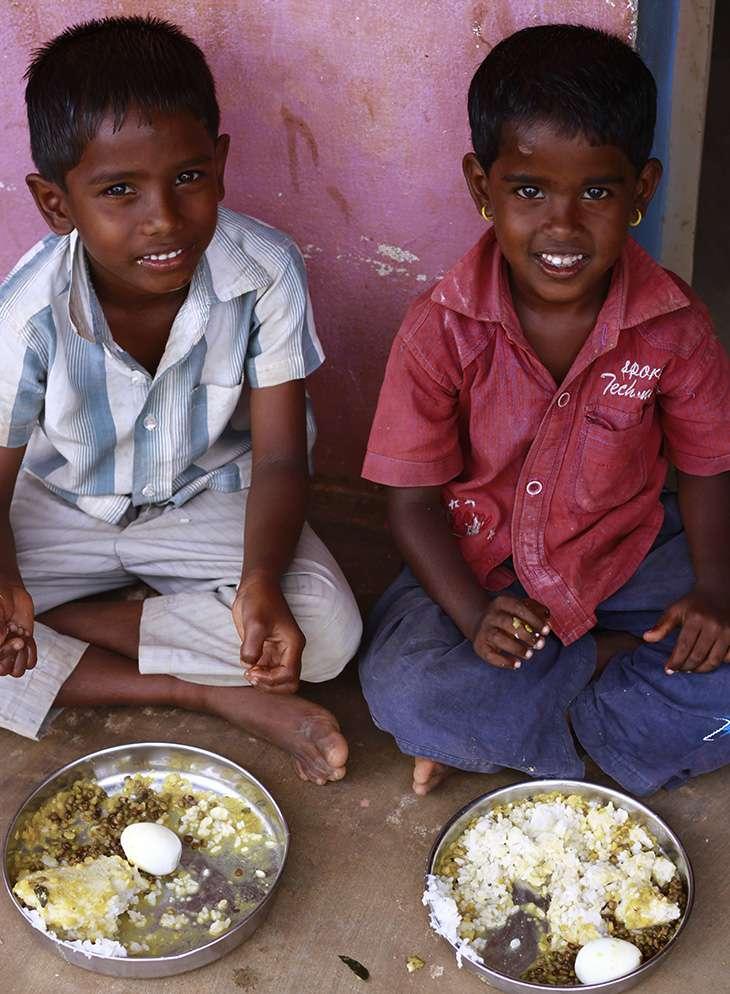 Tamil Nadu was the first state to introduce midday meals for children in primary schools. Was it the first to introduce eggs in the midday meals? What have been its positive impacts on nutrition and education?
I'm not sure if Tamil Nadu was the first to introduce eggs, but it certainly was among the first major states to introduce eggs on a daily basis.
The importance of eggs for children needs to be emphasised - firstly, eggs are very nutritious, containing all nutrients (except vitamin C, a deficiency that's easily made up by squeezing lemon juice on them).
Two, they are well-suited for children who need nutrient-dense meals that make all nutrients available in a small volume, because children need small, but frequent feeds.
Thirdly, given cultural assumptions about vegetarianism, the introduction of eggs marks an important breakthrough.Various studies show that nutritious mid-day meals help enrollment and retention of children, boost attendance, and even enhance learning efforts.
Its contribution to socialisation, though harder to quantify, should not be understated.
What would you say are the most important social policies undertaken by the successive governments in TN?
A) Because of the provision of a healthcare system that is modelled on the United Kingdom's National Health System (NHS), and for being one among only a handful of states with such a model, I would pick that.
I'm not suggesting that the state is perfect (it's not - corruption is a challenge in Tamil Nadu, too), but in a comparative perspective, Tamil Nadu's achievements are remarkable.
What is the most important lesson that other states can learn from TN?
A) Political parties and leadership across the country need to take note that when politicians stand firm on people's issues - a functional system for basic health and education, livelihood security, etc - voters are willing to forgive a lot of betrayals and mistakes.