Kumbhar Hasan Umar is a famed potter from Bhuj in Gujarat. He takes up to five days to mould, fire and paint a batch of little bowls. Life was good till 2001, when the Bhuj earthquake levelled his home and his dreams. But when you belong to a legendary family of potters, and even carry the glorious "kumbhar" in your family title, life's experiments begin and end with clay.
Umar and his family remoulded themselves to deal with life's fresh blows and burdens, letting the lack of appreciation for their craft sink in, and moving on with the times. Trying to create what the world would like - the garish, the glazed. Trying to get used to the spoken and the unspoken verdicts - who cares for your craft? Who cares for the beauty that the little imperfections lend to your creations?
But they are not giving up yet. In fact, not ever.
Trial by fire: the grand old potters of Khurja will not mould for mass market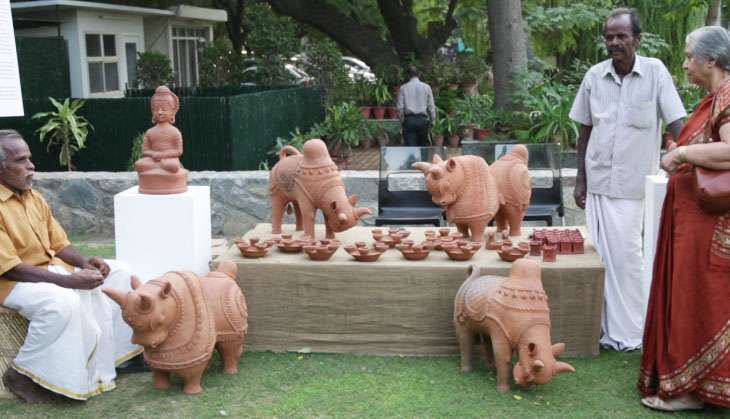 The Kumbhars
Umar's story is not his alone. The same thoughts, sometimes articulated, sometimes not - link almost all the old potters of India.