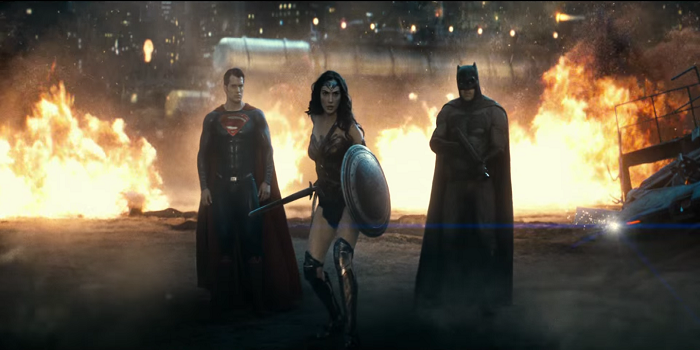 The promising trailer of Batman Vs Superman, with Wonder Woman thrown in for good measure, is an absolute treat! The second trailer of Zack Snyder\'s directorial venture has piqued fans\' interest and the screen is sure to be set ablaze with the two superheros waging war against each other.
Warner Brothers, in association with DC Comics, has launched the second theatrical trailer of Batman Vs Superman. Apart from establishing the rivalry between the son of Krypton (Superman) and Bat of Gotham (Batman), the trailer also introduces Wonder Woman, who steals the show with her 15-second appearance in the three minute long trailer.
Also Read: God v. human, superhero level. First trailer of Batman v. Superman: Dawn of Justice finally out
Laced with subtle humour, the trailer promises more than just an action saga for superhero lovers. Set for a March 2016 release, it will be interesting to see whether the Zack Snyder directorial manages to carry forward Nolan's legacy of Batman.
Watch the trailer of Batman Vs Superman here:
Synopsis:
Fearing the actions of a God-like super hero left unchecked, Gotham City's own formidable, forceful vigilante takes on Metropolis's most revered, modern-day saviour, while the world wrestles with what sort of a hero it really needs.
And with Batman and Superman at war with one another, a new threat quickly arises, putting mankind in greater danger than ever before.