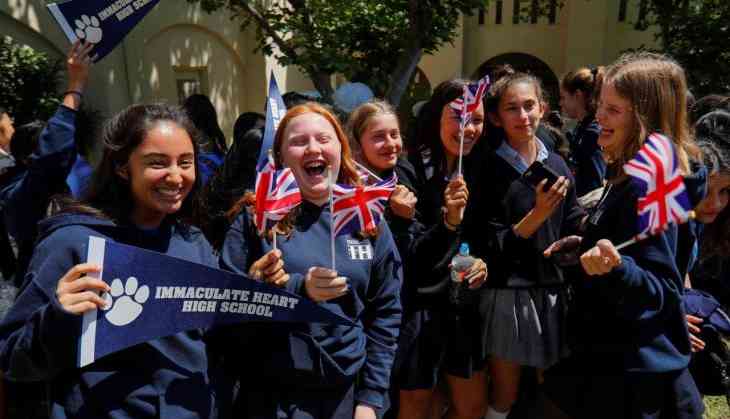 Only a day is left for the royal wedding of Prince Harry and Meghan Markle and people around the world are celebrating in different ways. Markle's Los Angeles students at the private all-girls Catholic Immaculate Heart High School and Middle School choreographed a dance routine and plenty of British and American flags.

The students saluted Markle as their most famous alumna on Tuesday. Students gathered in a grassy courtyard in the shadow of the famed white Hollywood sign to toast Markle with glasses of sparkling lemonade and roar with approval.

A lot of students told that they are inspired by Markle's achievement as an activist, humanitarian and feminist.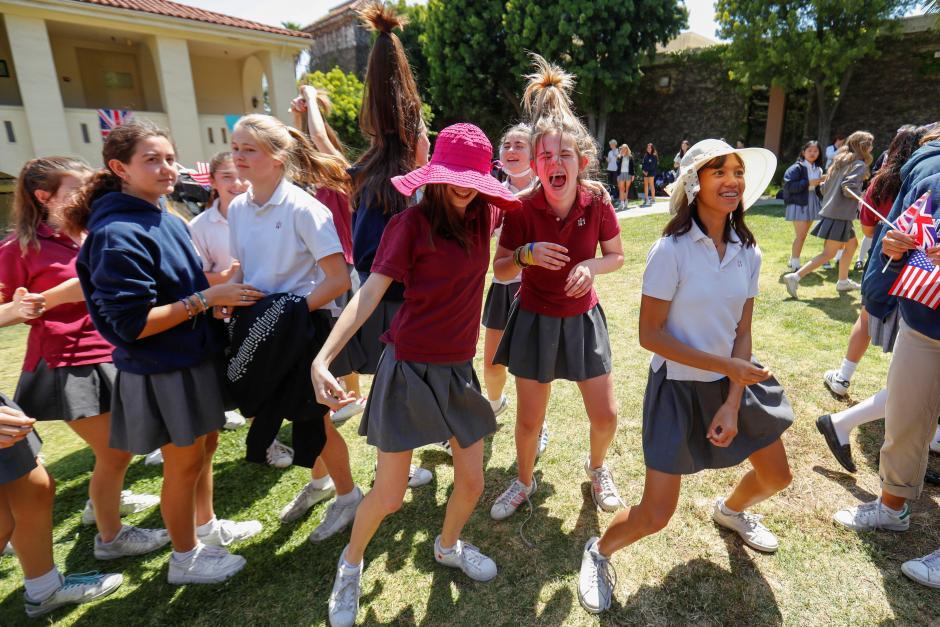 "Just the fact that she's done so many great things in our world and that now she's marrying Prince Harry - marrying a prince from a different country, and she's not royal, it's, like, such an honor to do that," said Ashley Stoneburner, 12, in the sixth grade.

Markle graduated from Immaculate Heart in 1999. Actress like Mary Tyler Moore and supermodel Tyra Banks also graduated from the same school.
Also Read: Cannes 2018: Heidi Klum shares a kiss with boyfriend Tom Kaulitz as a couple at amfAR Gala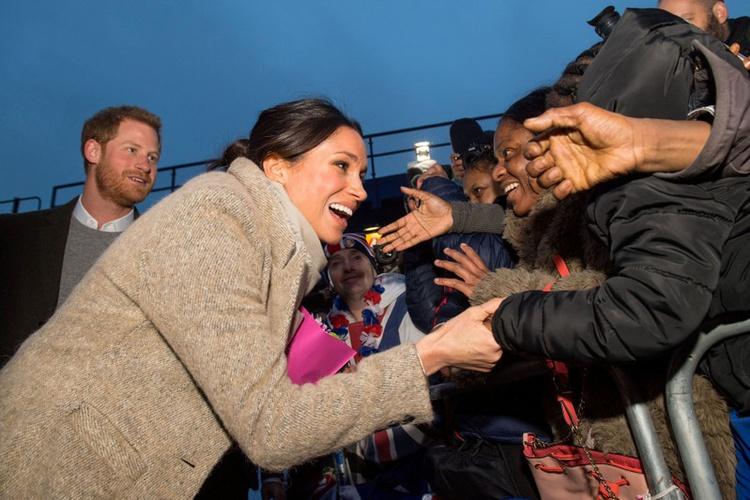 "To know that I would have a fellow sister who's going in to the Royal Family, who's an advocate for women's rights, it really shows that what we learn here really does carry out into the real world, and so I'm really happy about that," said Amber Creasey, an 18-year-old in the twelfth grade originally from London.

A lot of students shared more sensible thoughts on whether they could become a princess, too.
"I know that I'm not going to marry a prince, although all the princes are too young, but it makes me feel like, as a woman, I can do anything and I can be empowered by Meghan," said seventh grader Amina Brenlini, 13.

"She's, right now, my biggest inspiration because she started from, like, she started from low and worked her way up, and now she's marrying a prince of England," Brenlini added.
Also Read: Pippa Middleton shows off her tiny baby bump in printed maroon floral dress in Chelsea