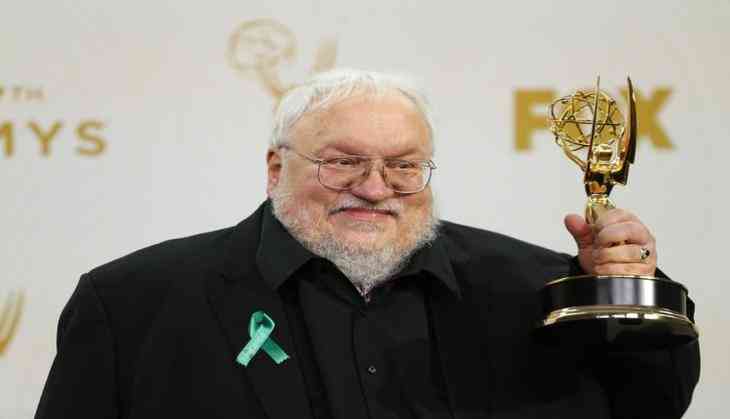 George RR Martin sci-fi thriller novel " Nightflyers" (ANI)
George RR Martin is bringing his sci-fi thriller novel 'Nightflyers' to life at Syfy.
According to The Hollywood Reporter, the NBC Universal-owned cable network has picked up the drama based on the 'Game of Thrones' creator's novella to pilot.
The story, which was adapted previously into a 1987 film of the same name, follows eight scientists and a telepath who embark on a quest to make contact with alien life.
They board the Nightflyer, a ship bound for the outer edges of the solar system, with a reclusive captain and a tightknit crew. However, terrifying events plan to make the journey more complicated than they once thought.
Bill McGoldrick, exec vp scripted development at NBCUniversal Cable Entertainment shared, "We are looking forward to diving deeper into George R.R. Martin's chilling world of 'Nightflyers'. The script that Jeff delivered encapsulates this classic sci-fi horror story and adapts it to a platform where we can truly explore the depths of madness."
Jeff Buhler will pen the script and executive produce the Universal Cable Productions project alongside Gene Klein (Suits), David Bartis (Mr. and Mrs. Smith) and Doug Liman (Suits) of Hypnotic.
Robert Jaffe, who penned the 1987 feature film based on Martin's novel, is set as a producer.
Martin is not involved given his overall deal with HBO, where he's currently co-writing two of the four potential Game of Thrones follow-ups that are in the works.
-ANI