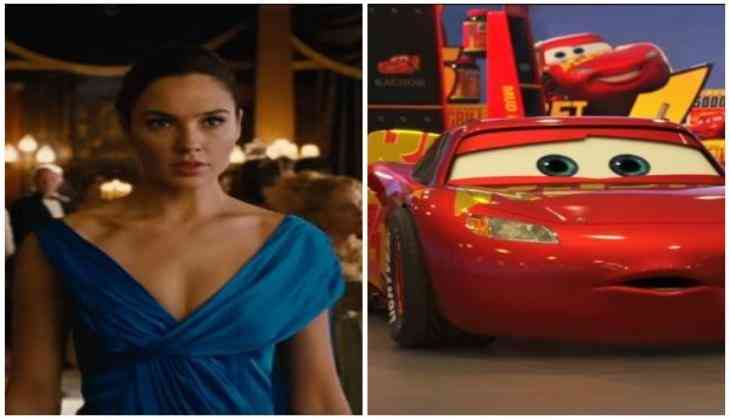 The Princess of Themyscira has been dethroned by fast 'Cars' at the U.S. Box-Office.
According to The Hollywood Reporter, Pixar and Disney's 'Cars 3' has outshone 'Wonder Woman' at the North American Box Office over the weekend.
The third part of the 'Cars' franchise opened to an estimated 53.5 million USD from 4,256 theaters.
Overseas, 'Cars 3' debuted to 21.3 million USD from its first handful of territories for a global start of 74.8 million USD.
However, Patty Jenkins' directorial 'Wonder Woman' continues its impressive run at the box-office falling a scant 30 percent in the U.S. to 40.8 million USD for a domestic total of 274.6 million USD.
The Warner Bros. movie had one of the best third weekends in history for a superhero film. Internationally, the superheroine flick earned 39.5 million USD for a foreign total of 297.2 million USD and worldwide tally of 571.8 million USD.
In the coming days, ' Wonder Woman' is expected to eclipse 2008's ' Mamma Mia!' (609.8 million USD) to become the top-grossing female-directed live-action film of all time.
At the same time, 'Cars 3' came in 19 percent behind the 66.1 million USD domestic debut of 'Cars 2' in 2011, which went on to earn 562.1 million USD worldwide.
Disney's distribution president Dave Hollis, said, "We are thrilled with this start and look forward to the balance of the world opening up. Cars continues to be an important franchise for the company and the reaction to this new story and characters is very gratifying. Pixar's consistency is an extraordinary competitive advantage in today's world."
Meanwhile, Tupac Shakur's biopic ' All Eyez on Me,' directed by Benny Boom landed at No. 3, with 27.1 million USD from 2,471 theaters.
-ANI