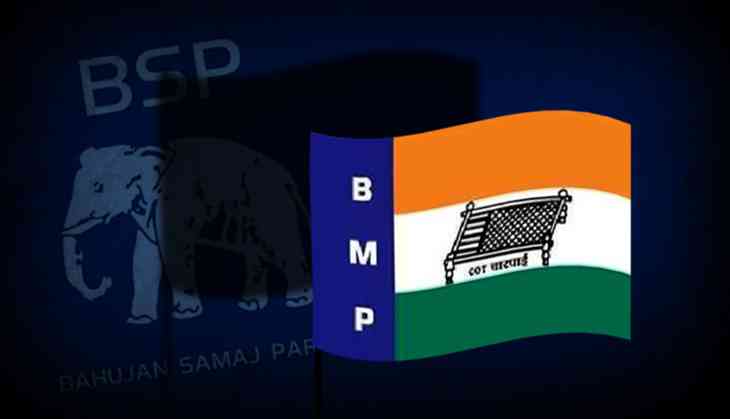 In an election where both the Congress and BJP tried their best to woo the Dalit voters, a little known Bahujan Mukti Party (BMP) has managed to get a substantial number of Dalit votes as compared to Bahujan Samaj Party (BSP). In fact, there are many seats where the BMP has managed to secure more votes than the BSP.
BMP contested 32 seats in Gujarat and even managed to get more than 1,000 votes on several of these seats. In fact, in Abdasa it won close to 3,000 votes while BSP managed to win less than 1,200 votes. Even in Anjar, it has a slim lead of over 100 votes while in Vadgam, BMP has managed to secure 100 votes less than the BSP. In Mandvi Assembly constituency in Kutch region, BMP has secured more votes than BSP. In many other seats, the battle between BMP and BSP is quite close.
These figures suggest that BSP, which has been on a decline since 2007 UP Assembly polls, is giving space to other political parties that are espousing the cause of Dalits. BMP's rise in Gujarat does reflect on how the BSP has failed to woo Dalit voters.
Founded on 6 December 2012, BMP is the political wing of All India Backward (SC, ST, OBC) and Minority Communities Employees' Federation (BAMCEF). Set up in 1971 by Kanshi Ram, DK Khaparde and Dina Bhana, BAMCEF founded BSP as its political arm which created divisions within the organisation. Soon after, Kanshi Ram quit from BAMCEF and went on to work full time for the BSP. Thereafter, the other founding members of BAMCEF registered it in 1987.
BMP had previously contested the 2014 General Elections on 232 seats and failed to open their account securing 0.1% votes. Only one of their candidate managed to secure the third position.
Ever since the flogging of Dalits in Una made headlines, Congress aggressively campaigned in Dalit-dominated areas and even roped in activist Jignesh Mevani to appeal to voters. Even BJP which was being blamed for protecting those responsible for atrocities on Dalits, tried to woo this segment of voters.
Dalits constitute nearly 7% of the population and all parties in the fray tried to woo this caste group that are traditional Congress voters. However, BSP too has been wooing this segment which is their core voter but seems to have failed in making any sort of impact on Gujarat Elections.