We don't live in a perfect world. Sure.
But if the kind of online bullying we are subject to on a day to day basis were inflicted physically, just how many people would be behind bars for abusing us?
When it comes to online trolls -- as they are affectionately called -- women who write face a lot of gender-based violent comments. I would know, I am one. 
Fortunately for me, I write on Gender and Sex. Well within the gamut of 'female knowledge', eh?
But imagine if the women who are being trolled are sportswriters, a job that is seen fit for men, and for men alone. The comments definitely get personal.
A rather ironic example would be this:
A YouTube video posted by Just Not Sports aims to highlight this issue. Their hashtag #MoreThanMean is a wake up call for all those who hide behind their keyboards and say the worst things they can, all thanks to their flat-screened immunity.
As tradition demands, please view the video first.
Now I am one to look at YouTube comments under every video. Guilty as charged.
But my oh my was the comment section under this video a shocker.
These women just sat through absolutely horrifying comments against them being read out aloud. Comments that they had already read and probably been deeply affected by. The men who read them out were not amused, or proud, or even able to finish the cuss words without choking.
Sure, they're not the perpetrators of the online hate. And it would be wrong to assume they're being punished for someone else's crime. They're no non-willing participants for the shoot.
So when comments like these crop up, they positively reaffirm the need for such a video.
Stop the hate, people.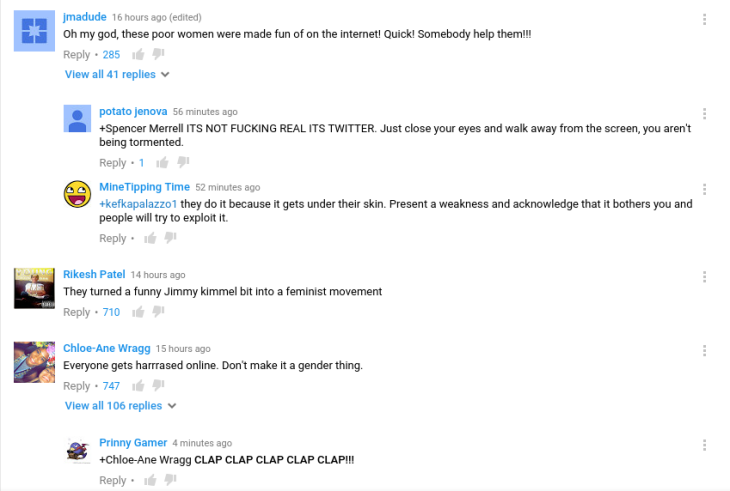 But as in every comment thread, there was also a voice of reason who called them out for their double standards.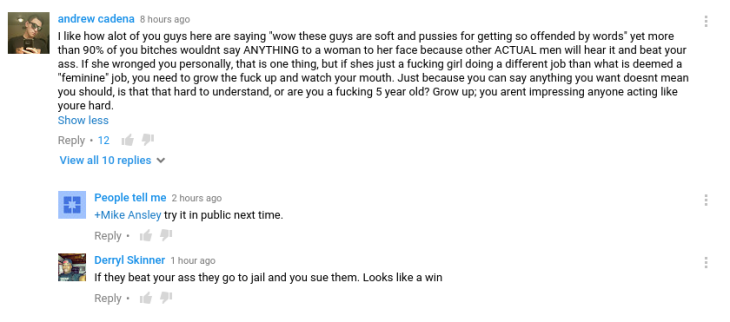 Faith partially restored.