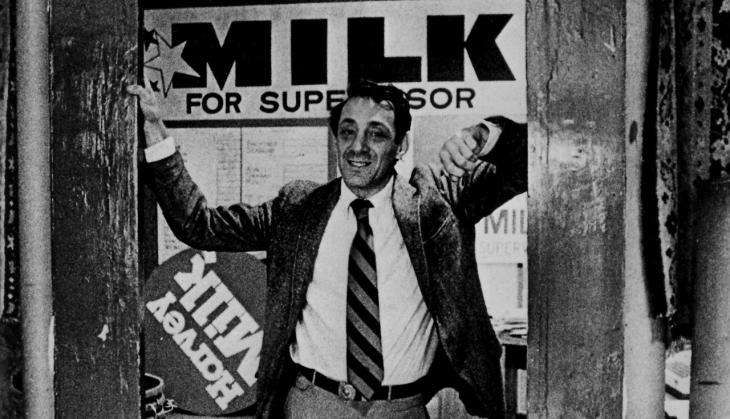 Imagine a world where a same-sex couple can send their child to school without having to explain themselves even once. Imagine their child making friends with other children without having to answer to "Why don't you have a mommy/daddy?"
Imagine a school enabling this culture, where being LGBT is seen as a part of the individual's identity, but isn't a point of judgement.
Also read - LGBT rights are human rights: US President Barack Obama
That's what California schools have now established in this historic and heartwarming move. The California State Board of Education voted in favour of a History-Social Science Framework that specially focuses on minority groups, including "lesbian, gay, bisexual, and transgender Americans."
What's even more heartwarming is that this was a unanimous vote in favour of inclusion.
Second graders in California will now learn about families with same-sex parentage. In fourth grade, while learning about "the emergence of the nation's first gay rights organizations" from the 1950s and 1970s, they will also study about gay politician Harvey Milk, one of the pioneers of the LGBT movement in America.
In fact, they would be up to speed about the rights LGBT people have in present-day America - marriage and work included - by the time they're done with primary school. Which is more than you can say for a lot of today's American adults.
How law played its part
According to an American law legislated five years ago, the LGBT community and people with disabilities are included in the social groups that children must learn about.
The law further prohibits study material that shows sexual and religious minorities in a bad light. Conservative parents who didn't think their children should be studying about the LGBT movement tried to repeal the law twice. They were turned down both times.
But while laws are necessary, and we're constantly fighting for them to be bettered - think Section 377 in India - the California Board's decision can achieve far more than any law can.
Also read - Brazil's LGBT murder epidemic: one person killed every day
Change in culture
For any historically wronged group, there's one common truth: while it's possible to push and bring reforms, it's impossible to change the larger perspective.
Think women's rights. Dalit rights. The rights of tribal communities. Or the rights of religious minorities.
In India, we acknowledge their existence by way of reservation, subsidies and amendments in laws. But the more a group is acknowledged for the aid that they require, the more they're excluded from the larger culture. Students who enter colleges by means of reservation, for example, are almost never seen on par with their 'general' category peers.
That there is a 'general' category is a problem. Does it not immediately make all those who fall out of it not part of the mainstream?
And that's why this move by California is genius - it deals with the problem at its root. Because to change the law is to provide rights, but to bring change in education is to change the culture.
And if there's a successful change in culture, no matter how small, it would help give acceptance to the very existence of an LGBT being.
Especially, LGBT students
For students who grow up with this curriculum, when they read about atrocities that sexual minorities face, they will immediately connect it to the larger history of LGBT violence.
They will understand their needs as human rights and not some perversion. And most importantly, the LGBT students in these classes will be able to come out to their peers.
Also read - India remains in the closet as UNHRC implements historic LGBT watchdog
Back in school, I had an effeminate classmate who, unlike others who came out as gay later in life, could never quite pretend. He was ragged, physically abused and called a 'chhakka' by kids who didn't even know what that term even meant.
The Californian model would eliminate, if not ragging, the absolute ignorance with which it is done. And that's step one in normalising plurality.
Respecting a community
To recognise the struggles of a group and to document it is not just immensely encouraging for the LGBT movement, but also a tangible sign of respect.
It is to say, ''It doesn't matter if I'm not like you. I will support you, respect you, as I do admire all that you've gone through for you to proudly be you." And that resonates perfectly with the concept of LGBT Pride.
Being a part of history books also identifies the group as one that led a revolution, that got its rights in place by means of their own struggles - struggles that have been abusive, violent and traumatising.
While the American law protects LGBT rights, there's still a lot of hate the community continues to face in the country. And so, to have their breakthroughs recorded would only encourage their resolve to feel pride.
Also read - Nepal becomes first Asian country to include non-discriminatory laws for LGBT community
Thirdly, for the history of a group to be recorded and taught in schools is to identify that they are a minority of large numbers. That they're not 'converts' or 'unnatural'. And that their history is just as significant as America's.
Now if only India could take a leaf out of Californian elementary school books...