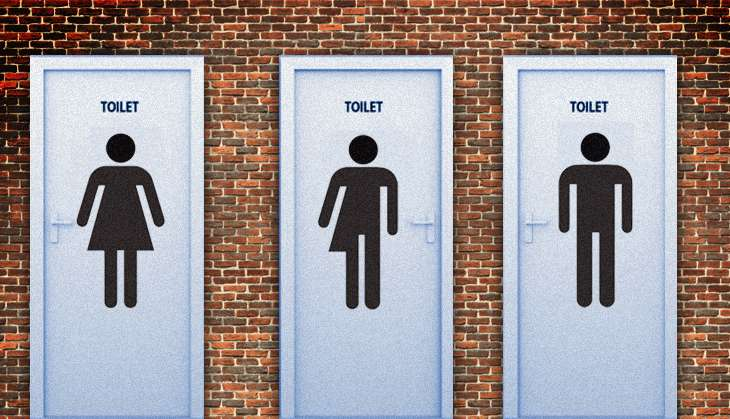 When I call Sanjana, the mascot of the Swachch Bharat Abhiyan who helped create awareness about the clean India campaign, she is confused. "I'm Sanjana, the transgender," she tells me - just in case if I had got her identity wrong.
Sanjana used what she knew best - the song and dance routine she learnt as a member of the transgender community - to educate people in 15 gram panchayats in Madhya Pradesh about the importance of cleanliness. When Prime Minister Narendra Modi's pet project invited people to send short films of their efforts to help adopt safe sanitation practices, Sanjana's work won hands down.
The short film showcased Sanjana's efforts to encourage villagers to use toilets, to make India open defecation-free by 2019. While there is reason to believe that there will be enough toilets for males and females in our country by 2019, and to see a toilet-trained India, there is little hope for Sanjana's community. Over time they have learnt to ease themselves into women's toilets - never mind the unwelcoming looks, or the diktat to wait till there is no one left in the queue.
Therefore September 5 was special. When the mayor of Bhopal visited Mangalwara in the old quarters of the city and announced a decision to build toilets for her community.
I Am Not A Hijra: A damaging, offensive Transgender India photo campaign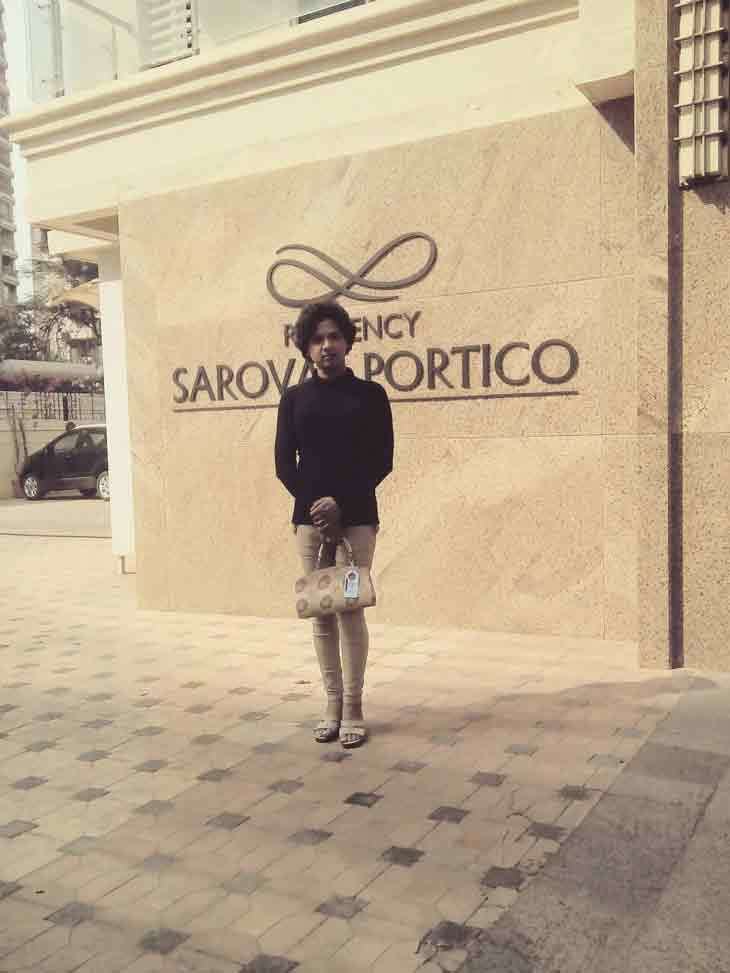 Sanjana
The Plan
Bhopal Municipal Corporation mayor and BJP leader Alok Sharma said exclusive toilets will be built for the transgender community. He toured the area, met transgender people and zeroed in on the land where the toilets would be constructed.
This is a first in India. And, who knows, there will now be a third display sign outside public toilets - Male, Female and Transgender.
While there is no apparent timeline for building the toilets, the transgender community is looking at a time-frame of three months.
"Kinnars (as the transgender community is referred to) have to struggle for things that we take for granted. I have spent my childhood in the walled city and I am aware of their problems. Constructing a separate toilet for them also concurs with the directives of the Supreme Court which accorded them the third gender status," Sharma reportedly told journalists in Bhopal.
The apex court had ruled in 2014 that separate toilets be built for transgender people.
The first of the toilets will be built on an existing site for public conveniences, which are in a dilapidated condition. Sharma inspected the location and instructed officials to prepare a detailed project report.
"BMC will construct separate public toilets for the transgender community, beginning in areas where it is most needed, including near hospitals. Depending on the response to these toilets a decision will be made to create more such spaces in the future," said Sharma.
When Bhopal's Smart City Project kicked off, the transgender community was invited for consultations - one of their wishes was to have a public convenience place for themselves.
What's in a name?
Mangalwara and Budhwara are two localities where more than 600 members of the transgender community live. Both the localities are used as points to plan their "badhayians" (collection activities).
In Bhopal, transgender people are called "Mangalwaras" - the name derived from their area of residence, also because Bhopalis are too cultured to call them "kinnars, chakkey or hijrey".
Baby Haji is 40. She hasn't heard the news yet. But when she does, she can't believe her ears.
"I was busy with 'badhayian' yesterday. We usually leave at 7 am and come back by late afternoon, so I must have missed the mayor's visit to our area," says Baby.
It's not an easy task going home to home for collections and keeping a track of weddings, birthdays and births.
"We are never welcome anywhere. We are greeted with shut doors and rude calls of 'see the kinnars, hijreys or chakkeys have come'. You think they will say, 'Auntie, please come sit. Didi, please come.' We sing and dance and entertain even though we have to put up with so much abuse - verbal, mental and often physical."
The day's collections are given to their Guruji, the head of the clan, who distributes it equally among the community.
"We get about Rs 5,000 each per month to take care of our clothing and food. It's not easy to sustain on this sum - we have to buy lipstick, nail polish, powder, artificial hair..."
Baby is happy to hear about the toilets because it's not safe to use a man's toilet or defecate in the open and there are too few toilets for women in the city anyway.
The future is tense
When Sanjana got busy as a sanitation activist in 2014, she got cut off from her community. She couldn't accompany them on their rounds of collections, instead she would keep busy educating people on hygiene. She would also counsel her community on the risks from HIV/AIDS.
"I don't know the exact number, but I have counselled at least 60 people who had contracted the virus," she says.
However, she does not see any others from her community following her footsteps. That's strange because mostly young children are dropped off at their Guruji's feet - sometimes even three-day-olds - and there is plenty of scope to change their life.
"We can't change anything. Which school will accept them? And we don't have the money to call in private tutors," she says.
It's a tricky situation, but a beginning has been made. A mayor takes a round of their area and decides to build toilets. Who knows, maybe another will ensure that their children are accepted in schools?
Pak transgender activist shot 6 times, faces discrimination in hospital