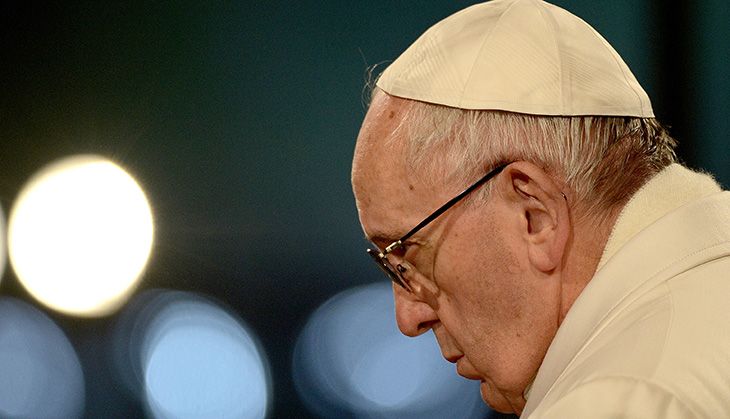 Pope Francis is arguably the most popular Pope to have graced Vatican City. He says the right things, has an inclusive attitude towards other religions and communities and is completely in tune with the youth. Some media reports have also labelled him the 'Rockstar' Pope.
And while his popularity is understandable, given that's it's backed by the relief over a progressive Pontiff, there's one statement from the Pope that is gnawing at us.
In a recently-released papal document, the 256-page Amoris Laetitia, or 'The Joy of Love', the Pope announced that while he supported divorcees looking to remarry and live-in couples, this support would not be extended to same-sex unions.
In what comes as a blow to the LGBT population, the Pope said that bishops found that "there are absolutely no grounds for considering homosexual unions to be in any way similar or even remotely analogous to God's plan for marriage and family."
This development allows for homosexuality to be perceived as a disease. By this logic, you can be kind to them, but you will not recognise their rights. Because they still need "help".
The declaration from the Pontiff comes as a shock because he has always encouraged a compassionate, humanitarian attitude towards the LGBT community.
What's more, the document also condemns the the practise of international bodies handing out "financial aid to poor countries dependent on the introduction of laws to establish 'marriage' between person of the same sex."
In simple language, this means basically meant that if you are a poor country that is pro-marriage equality, then that is your problem.
In some ways, this is a bigger blow to the LGBT community than the one perpetuated by law. Because instead of telling the community that "God loves you" and you are equal, it suggests that "God forgives you" and you can live your life as long as you don't expect the same rights heterosexuals do.
What makes it even more troubling is that while Pope Francis' popularity and his call for compassion transcends boundaries, the LGBT community seems to have no place in the world he envisions, one of equal rights.