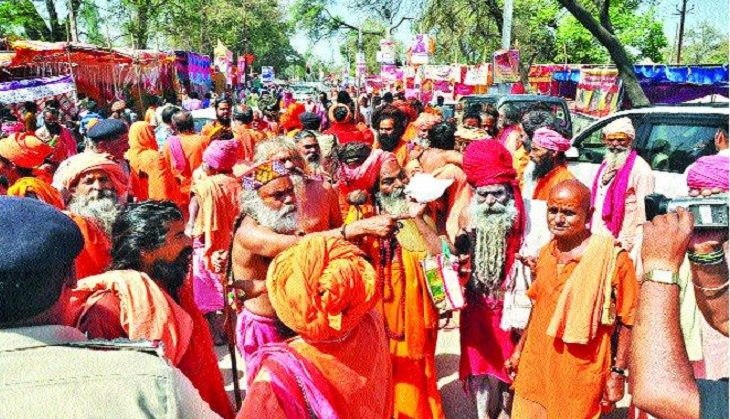 On 27 April, Trikal Bhawanta, founder of the Pari Akhara - that caters only to women at the ongoing Simhasta Kumbh in Ujjain - launched a protest against the discrimination being perpetuated at the festival in terms of the facilities made available to the male and female akharas.
Bhawanta sat in a samadhi posture in an eight-feet deep ditch as volunteers poured soil on her, while voicing demands that the facilities the thirteen male akharas - recognised by the Akhil Bharatiya Akhara Parishad - enjoy, should also be made available to the all-women akhara she heads.
According to a report in the Indian Express, Bhawanta refused to come out of the ditch that was dug by her volunteers till Chief Minister Shivraj Singh Chouhan agreed to meet her demands. Police officials reached the spot, and after several attempts at evicting her from the spot, she put an end to her protest on the condition that the administration take immediate action to ensure that her pandal is granted facilities at par with the male akharas.
The Akhil Bharatiya Akhara Parishad has however written her off as a 'fraud'. The Akhil Bharatiya Akhara Parishad says that women akharas were not granted equal facilities because male sadhus are against the very idea of all-women akharas, claiming that they lack 'religious sanctity'.
Bhawanta has reportedly given the authorities an ultimatum of 48 hours, following which she has threatened to resume protests.