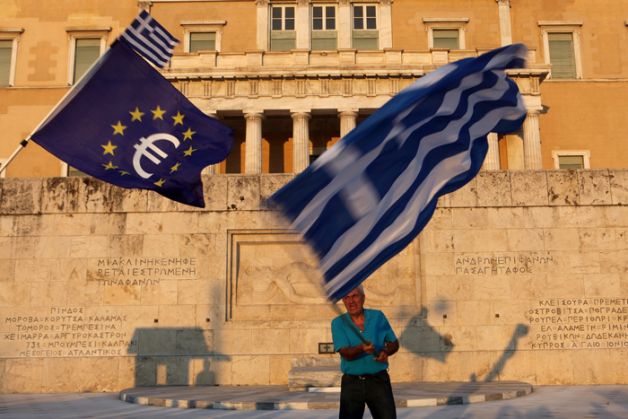 After several rounds of consultations, Eurozone leaders seem to have reached a compromise for a third bailout for Greece. Leaders of the Eurozone met in Brussels on 12 July and heated discussions went on through the night.
While the idea of a united Europe remained prime, some countries, including Germany, pressed on for harder austerity terms. Sources have revealed that a set of members are finding it hard to trust Greece on whether it will implement the reforms or not.
Important points from the four page draft agreement:-
. Hellenic parliament needs to pass reforms by 15 July in order to receive a bailout.
. Greek government will have to allow international creditors to monitor its work on draft laws.
. Syriza will have to 'amend or compensate' any laws it implement that ran counter to the last Eurozone agreement - including the reinstatement of 4,000 civil employees.
. Transfer of valuable public assets worth 50 billion euros to a fund in Luxembourg to be privatised in order to pay-off debt.
. Some have termed these terms are humiliating for the left wing leader of Greece, who was voted to power on the promise of ending austerity reforms. But Tsipras's options are few.
. Until last week, after the Greeks voted against austerity measures in a referendum, a Grexit seemed more likely.
. But now, with the parliament rectifying Syrzia's reform package on 10 June followed by 13 June's draft proposal, a Greekment seems more likely.
Also Read: All you need to know about Greek Crisis