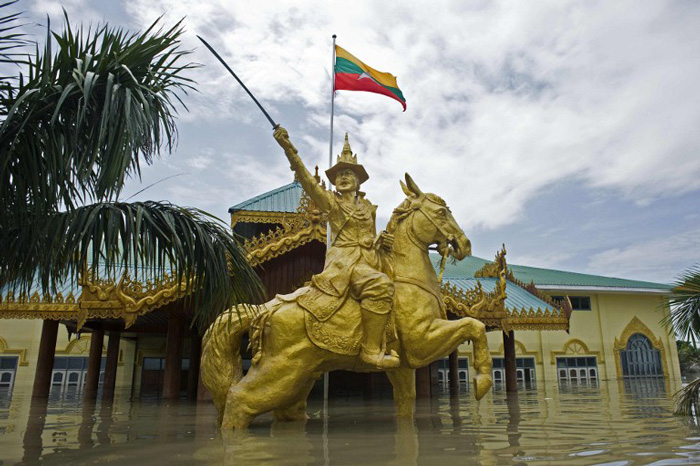 If you thought the floods in India were the worst, you need to look beyond the border. Myanmar has been ravaged with more than three feet of rains in the past week. The monsoon rains have subsequently triggered flash floods and landslides.
At least 47 people died and tens of thousands have been affected, according to various media reports. A state of emergency has been declared in the four worst hit areas in the western region. The United Nations has warned that the death toll may rise as aid agencies reach remote areas and take stock of the situation.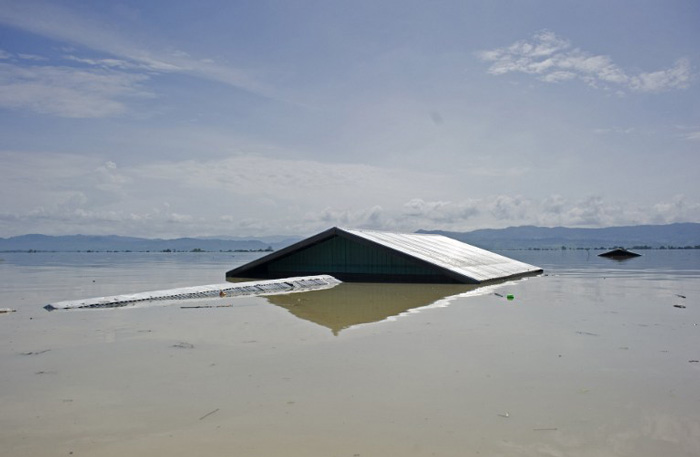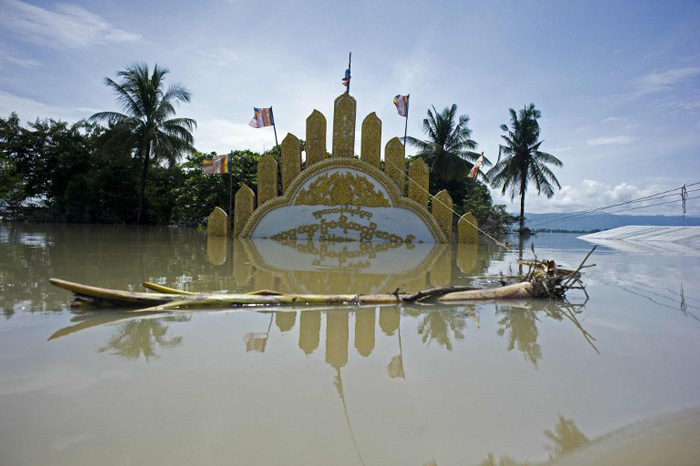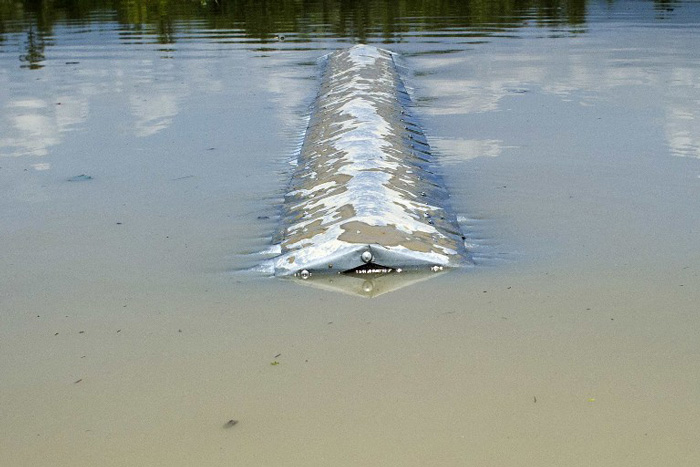 "At least 217,000 people have been affected." Daw Phyu, Relief and Resettlement Director told Al Jazeera.
Thousands of houses, bridges and roads have been destroyed.
The floodwaters that are brought by the same weather system also killed over 100 people in India in the past ten days.
Aung San Suu Kyi, the opposition leader, went out by boat to visit the evacuated people in Bago, near the captial Yangon on 2 August.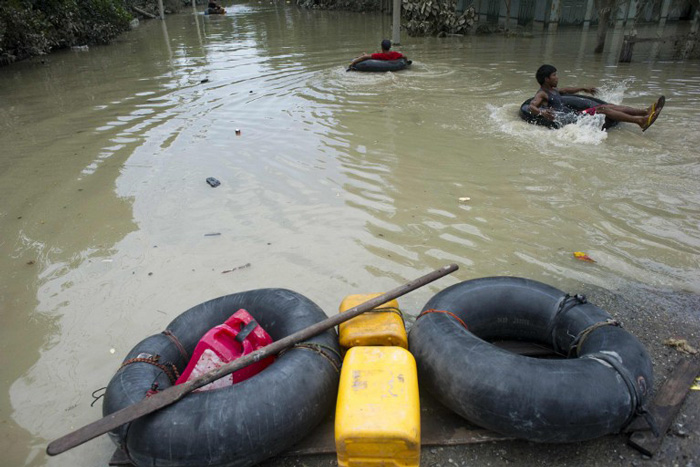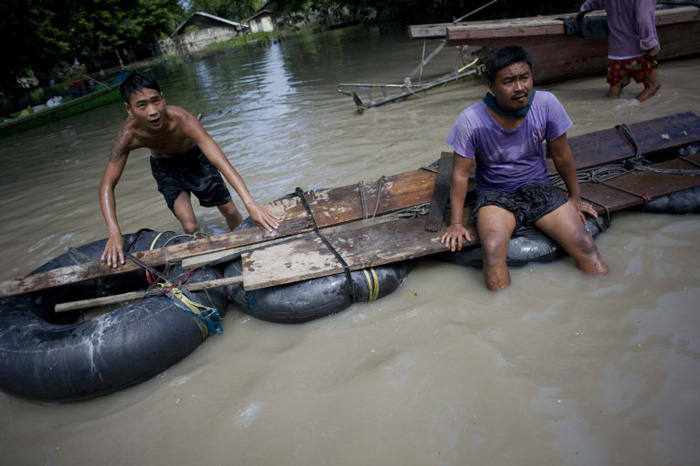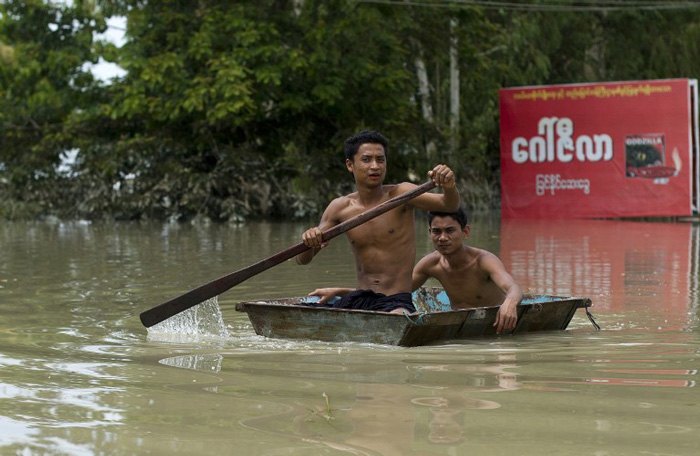 There was no warning and within a few hours, a lot of houses were under water. "My husband had to get onto the roof as there was no way out," Aye Myat Su, 30, told AFP.
People were seen stranded on rooftops, waiting for rescue boats.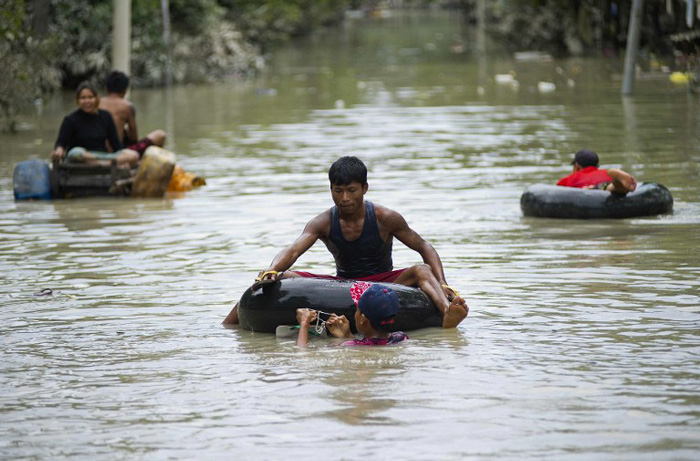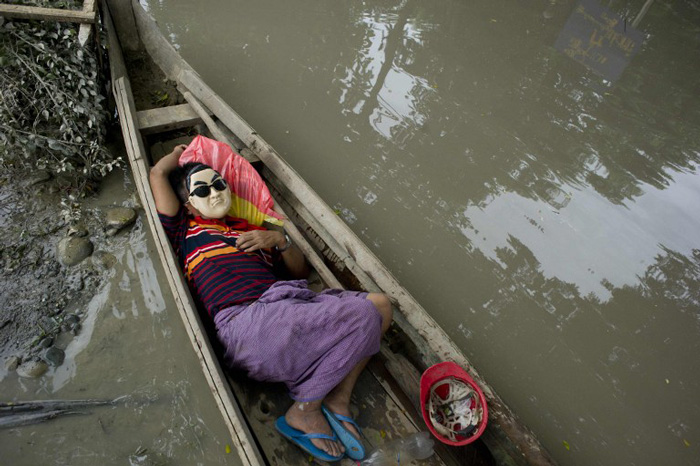 Cover image caption: A general view shows Kalay city hall inundated with floodwater in Kalay, upper Myanmar's Sagaing region on 3 August, 2015. Relentless monsoon rains have triggered flash floods and landslides, destroying thousands of houses, farmland, bridges and roads -- with fast-flowing waters hampering relief efforts. Photo: AFP/Ye Aung THU