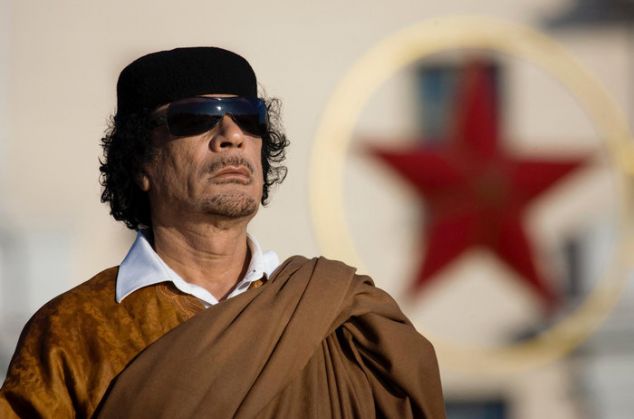 Libyan dictator Muammar Gaddafi's son, Saif-al-Islam has been sentenced to death by a Libyan court for committing war crimes during the uprising against the regime in 2011.
He has been held guilty of carrying out a campaign of murder and torture against the citizen.
Eight other figures from the former dictatorship, including the former intelligence chief Abdullah al-Senussi and Gaddafi's last prime minister, Al-Baghdadi Ali al-Mahmoudi have also been awarded death sentence.
Muammar Gaddafi led Libya since 1969 when he came to power through a coup. He was overthrown after weeks of protests in 2011.Saif, who was considered the Gaddafi's heir apparent is currently held captive by a rebel group in Zintan town which opposes the government in Tripoli.
Islam also has an arrest warrant against him by International Criminal Court for crimes against humanity.More than four years after the Libyan revolution, the country has been struggling to get a stable government.
Currently, it is being governed by two rival governments - one based out of Tripoli and other out of Tobruk. Meanwhile, large swathes of the strife torn country has been over taken by the ISIS.