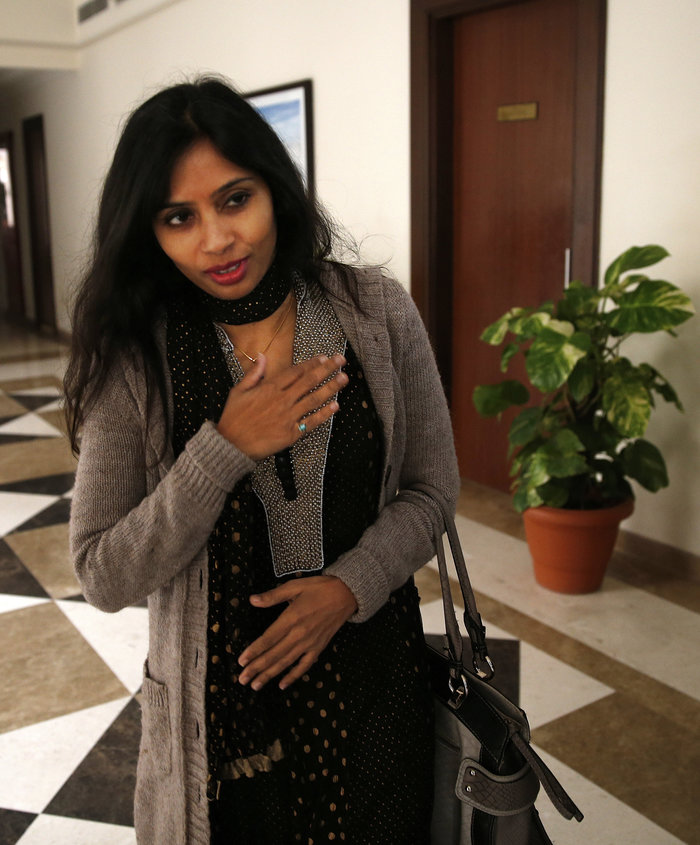 IFS Devyani Khobragade has landed in a fresh trouble after the government accused her of hiding the fact that her daughters carried US passports. Former deputy consul-general of India in New York obtained US and Indian passports for her two daughters in violation of law. It raises questions about her integrity and trustworthiness as Khobragade obtained the passports without informing the External Affairs Ministry, government told the Delhi High Court.
Who is Devyani Khobragade?
Khobragade had made international headlines after she was arrested in 2013 on visa fraud charges and underpaying her maid. 39 year old Khobragade's arrest had then led to a diplomatic row between India and US. Reinstated in March, Khobragade is the director of states division at the MEA headquarters.
What does Khobragade have to say?
According to Khobragade the US passports were only used to travel to US but the Ministry considers this as a blatant violation of the Indian Passport Act. Ministry of External Affairs told the Delhi High Court that "Devyani willfully violated government rules and provisions of various acts that bar holding of US passport and Indian diplomatic passport for her daughters."
Violation of Indian Passport Act
An affidavit was filed in response to the court issuing a notice to the ministry on Khobragade's daughters' pleas challenging revocation of their Indian passports. On behalf of her daughters, Khobragade contended that the government revoked the passports without issuing any show cause notice or hearing them. The government in its affidavit, defended its decision of revoking the passports by saying that Khobragade obtained Indian diplomatic passports for her daughters by 'suppressing material facts' which establishes that she 'willfully and blatantly violated the Indian Passport Act.'
Khobragade's lawyers declined the statement saying, 'the matter is sub judice'. The MEA sokesperson also refrained from making any comments and cited this an ongoing case. "With acquiring of US passports, the children had acquired US nationality and had ceased to be Indian citizens," government said to the Delhi High Court.