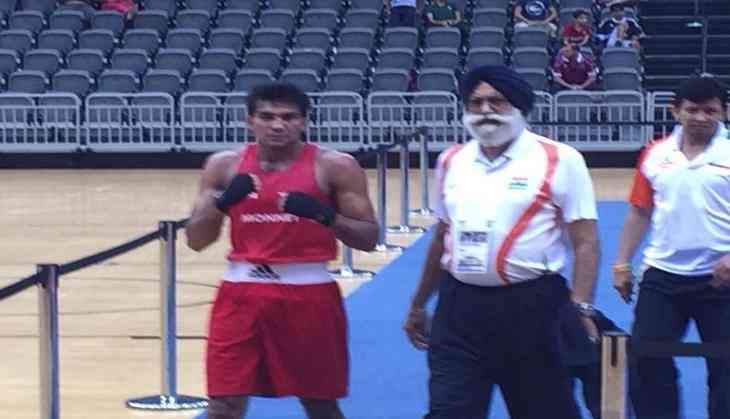 From the age of 13, the gold medalist of Commonwealth game Manoj Kumar has been going through an intense training for his game and therefore, has achieved a lot in his career.
Manoj who hails from Rajound, Kaithal district of Haryana, idolises bronze medal in the flyweight category at the 2006 Commonwealth Games Jitender Kumar.
Hailing from a tiny village of population about 30,000 people, Manoj was brought into the ring by his elder brother Rajesh Kumar.
Though his brother played a significant role in his life but his dreams were always filled with the former Indian boxer Jitender.
Manoj Kumar became a sensation when he defeated two-time Olympic medal winner Evaldas Petrauskas of Lithuania in the Rio Olympics 2016.
Manoj revealed about the moment when he got inspired from the Indian boxer saying that "My brother once showed me the photograph of Jitender and said that you will have to become like and win the boxing matches."
Later, Manoj got inspired from the Olympian and started training himself for fighting in the ring.