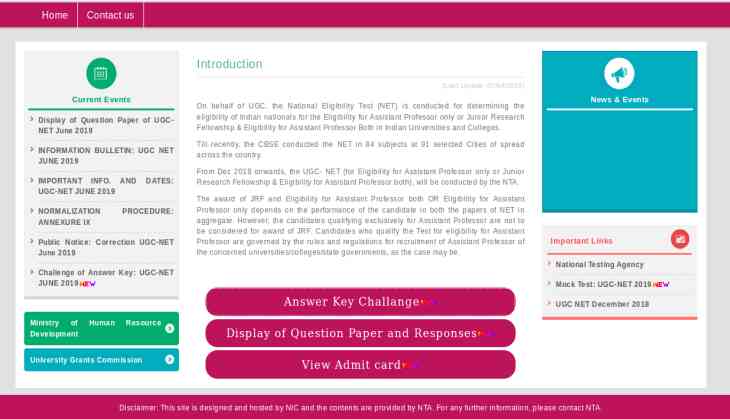 The National Testing Agency has finally released the answer keys for University Grant Commission (UGC) National Eligibility Test (NET) on its official website on July 1, 2019. Now, aspirants can download their UGC NET June 2019 exam response sheet only from ntanet-nic.in.
In case of any issue or error, candidates can also challenge the answer key in the prescribed format.
As per the notification released by NTA for UGC NET answer key, "The National Testing Agency has uploaded the Answer Key for candidates to challenge for UGC-NET June 2019. The procedure (as enclosed) for the challenge of Answer Key may be used.
This facility is available from 01.07.2019 to 03.07.2019 (upto 11:50 PM). Candidates are required to pay online a sum of Rs. 1000/- (one thousand only) for each question challenged. The fee will be refunded if the challenge is found correct."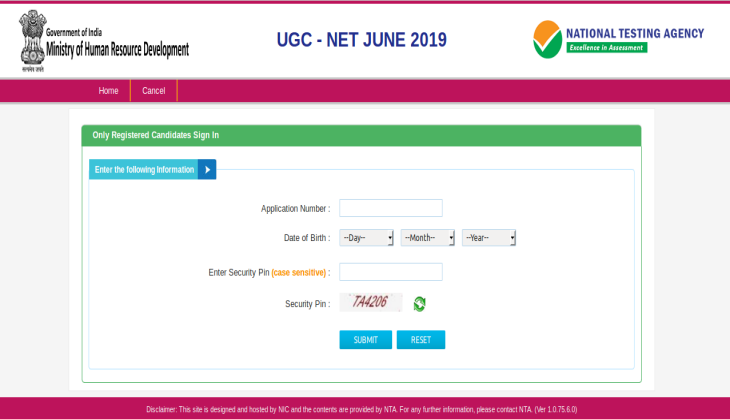 Earlier, NTA had released individual answer keys and question paper for candidates who had appeared for the UGC NET June exam.
Meanwhile, candidates can challenge the answer key on or before July 3rd, 2019 till 5:00 pm by submitting Rs 1000 for each question challenged. However, the fee will be refunded if the challenge is found correct.
This year, NTA conducted UGC NET June exam on June 20th, June 21st, June 24th, June 25th, June 26th, June 27th, and June 28th. The exam was held in two shifts.
NTA conducts UGC NET examination to certify eligibility for the post of Assistant Professor and to allot Junior Research Fellowship (JRF). Candidates who clear the UGC NET exam will be eligible to apply for Assistant Lectureship positions or JRF positions.
Also Read: CBSE CTET July Exam 2019: Important details about exam schedule, selection procedure, number of attempts