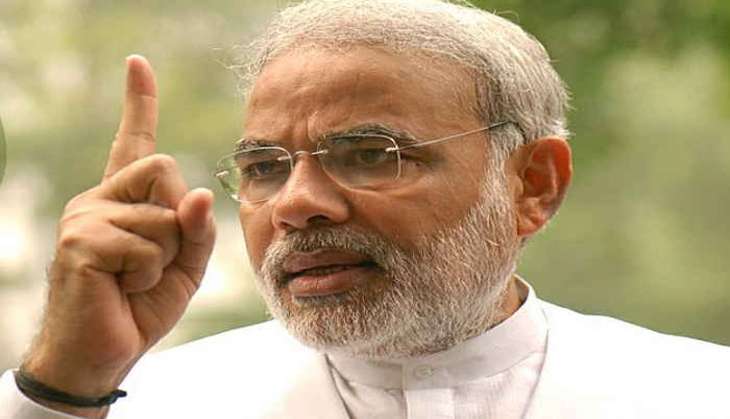 The government's decision to introduce a single medical entrance test for admission to all MBBS and BDS courses in the country has been met with stiff opposition. Some state governments criticised the move to usher in National Eligibility-cum-Entrance Test (NEET), calling it "arbitrary, illegal and unconstitutional". But little did one know that the introduction of NEET 2016 will lead to the exposing of various rackets involved in illegal medical admissions across the country.
The first big medical admission scam was unearthed in May-April, when reports of SRM Medical College taking money for seats emerged. The group's chairman TR Pachamuthu was finally arrested on August 26 for allegedly accepting Rs 75 crore as bribe from 111 medical aspirants and their parents.
SRM medical admission scam: Chairman Pachamuthu arrested for allegedly taking bribes worth Rs 75
The matter reportedly first came into the limelight when Vendhar Movies producer S Madhan went missing, leaving behind a suicide note. The note claimed that crores of rupees were taken from parents of medical aspirants to book MBBS seats in SRM institutes. In the note, Madhan wrote that he would not be able to keep the promise (of admissions) because of the implementation of NEET this year.
According to sources, many more such admission rackets will be massively affected because of NEET's implementation.
Why NEET is changing the game?
On 19 July, the Lok Sabha passed the NEET Bills which aimed at establishing a single common examination for medical and dental courses. Speaking in the Lower House of Parliament, Union Health Minister JP Nadda said that there were three main objectives behind the move:
Ending multiple medical examinations
To have fair and transparent examinations
To adopt a non-exploitative process
NEET's implementation ensures that all candidates across the country will be evaluated on the same set of papers. An All India Rank (AIR) list is published along with NEET results. Going forward, candidates will take admission into different colleges based on their AIRs. While this year the counselling process has been a little confusing, the government hopes to establish a standard counselling process for medical admission by 2017.
Supporting NEET, Parliamentary Affairs Minister M Venkaiah Naidu had said in the Lok Sabha: "There should be a common entrance examination. Private and state universities are conducting their own exam. There are several accusations of 'garbar' in these exam."
NEET 2016 topper Het Shah: A humble guy who studied for just 6 hours a day
Transparency in MBBS, BDS admissions
"With NEET, all students will have to follow AIRs while taking admission to any medical or dental college across the country - both government and private. As a result, colleges will have to publicly announce the NEET ranks during admission, leaving no scope for any foul play. Once a cap is set on capitation fees, it will be a completely transparent system," Koel Dhar, mother of a medical student, told Catch.
Since private colleges will now have to admit students only on the basis of merit, there's little chance of parents coughing up massive amounts to illegally secure medical seats.
Dhar's son, who's currently studying in Maulana Azad Medical College in Delhi, ended up appearing for over four medical entrance tests last year. "For WBJEE, we had to go to West Bengal just to take the examination," she recalls.
Addressing these issues in the Parliament, the health minister said NEET would curtail the problem of students travelling long distances to appear for medical entrance exams. The government has also introduced a Bill which says that private colleges cannot charge capitation fees.
NEET 2016: A closer look at both sides of the argument
Challenges and solutions
Despite the government's intention to make everything transparent and fair, reports of private medical colleges asking for capitation fee or jacking up course fees is emerging.
Also, states and politicians have argued that NEET is unfair to local students who study in their mother tongues. To tackle these issues, the government plans to reduce the fees charged by private colleges and conduct NEET exam in more than six regional languages, details of which are awaited.
Overall, the implementation of NEET will keep a check on the circulation of black money in the market and ensure fair admissions in medical colleges.
NEET 2016 AIR 2 Ekansh Goyal's father has a message for all parents: Stop forcing your children