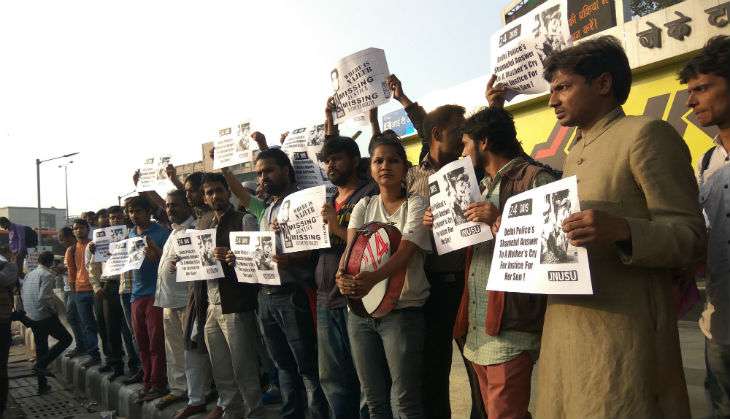 The Delhi Police is expected conduct a lie detector test on Kazim, the roommate of missing Jawaharlal Nehru University (JNU) student Najeeb Ahmed, on Wednesday.
The Crime Branch team reached JNU on Tuesday to start search operations in the campus.
More than 600 police personnel have been deployed at the varsity for the searches, including the District Commissioner of Police and a dozen other senior cops.
Over the past few days, JNU students criticised Delhi Police over the delay in finding Ahmad, who's has been missing after allegedly being beaten up by a mob of students comprising largely ABVP members.
In November, the Delhi Police increased the reward from Rs 2,00,000 to Rs 5,00,000 for anyone who provides information about the missing student.
Earlier on 14 October, Ahmed was allegedly slapped by an ABVP member canvassing for the hostel elections. The first year M.Sc Biotechnology student has been missing since the next day.
Since then, the students along with Najeeb's family members have been protesting at the campus against the alleged police inaction and demanding the arrest of ABVP members.
A police complaint was earlier filed under Section 365 of the Indian Penal Code (IPC) for kidnapping or abducting with intent secretly and wrongfully to confine a person, and a proctorial inquiry was also initiated by the varsity.
(With ANI inputs)