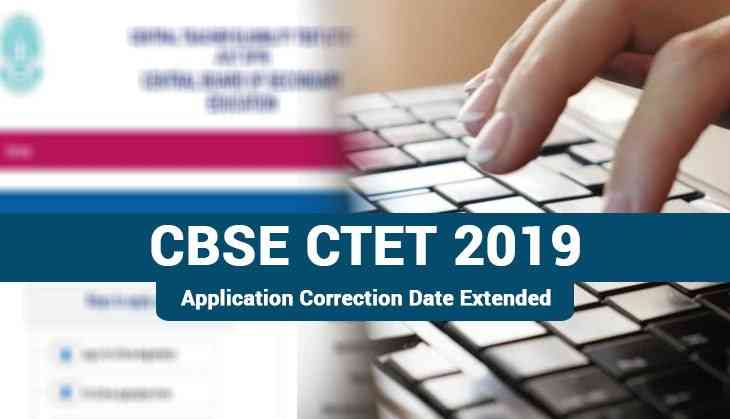 It must be a piece of good news for the aspirants who are still left to do the corrections to their CBSE CTET 2019 application form. The last date for making the correction to the application form has been extended by the Central Board of Secondary Education (CBSE).
As per the new notification, the last date to do the online correction in the application form is 7th April. Therefore, candidates who were not able to make changes to their application form get one more opportunity to do it.
This year, the 12th edition of CBSE CTET 2019 exam will be held on 7th July 2019.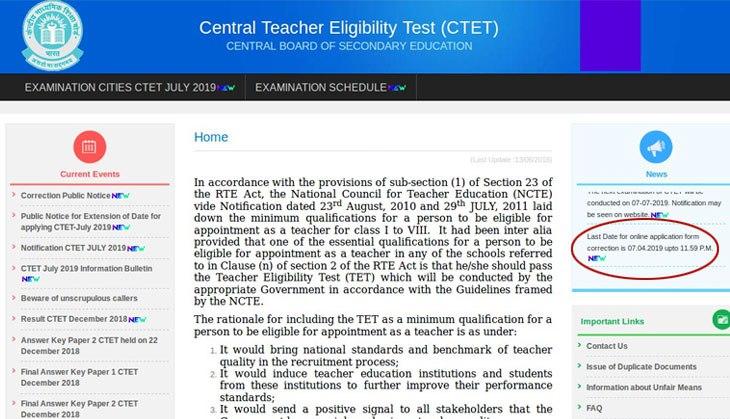 Here's how to make changes to the CBSE CTET 2019 application form:
1. Open the official website of CBSE CTET at ctet.nic.in
2. Click on the link, 'Correction in Application Form for CTET July 2019'
3. Submit your details to log in to the open your submitted application form
4. Click on OK
5. Make relevant changes
6. Click on Submit after making the changes to the application form
7. Log out your account after changes
If in case, a confirmation page is not generated after making changes, then, candidates should immediately contact with the Joint Secretary (CTET), CTET Unit, CBSE.
Here's what official notification reads:
'The candidates shall be permitted to make online correction with their respective-- name, father and mother name, date of birth, category, differently able category, Paper opted (Paper I or Paper II), Subject for Paper II, First choice of Centre, language I and/or II opted, Address of correspondence and the name of the Institution from where the candidate has obtained their BEd Degree or Diploma in Elementary Education etc.'
Also read: CBSE Board Exam Results 2019: Finally! CBSE to announce Class 10th, 12th result on this date