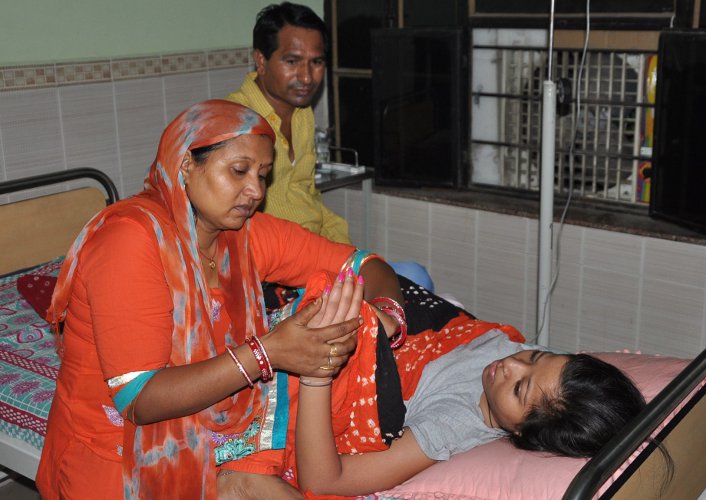 Twelve people died of dengue and over 1,900 fresh cases have been reported in the past one week alone, taking September's total to nearly 3,000 even as both Delhi and central government continued their efforts to contain the disease in the city, which is facing its worst outbreak in the past six years.
According to official figure release on 21 September, a total of 3,791 people were affected by dengue till 19 September while 17 of them have succumbed to it. The total number of deaths due to dengue, as given by individual hospitals, is 22.
As hospitals in the city remained flooded with dengue patients, the Centre reviewed various preventive and clinical management measures to deal with the situation in Delhi. Cabinet Secretary PK Sinha held a meeting with senior officials of central and Delhi government, NDMC and MCD, and extended all support and assistance.
The latest victim of dengue was a 36-year-old woman from east Delhi who passed away last night at a private hospital. Out of the total number of cases reported till 19 September, at least 2,960 of them were reported this month only.
A total of 1,919 new cases were reported last week alone marking a rise of over 102 per cent compared to previous week, as per weekly figures released by the MCD.
Officials said, as per available records, the situation in the current year till September is the worst in the past six years.
In 2010, as many as 6,259 total cases were recorded and only eight deaths were officially reported throughout the year. Till 19 September, 2010, the number of total cases was 2,728, more than a thousand less than reported during the same period this year.
In the same duration, 75 cases were registered in 2014 while in 2013 it stood at 1,355. Over 30 cases were recorded in 2012 while 2011 saw 189 cases.
Out of the total cases, north Delhi recorded the highest at 1,293, south Delhi at 1,074 while east Delhi posted the lowest with 393 cases. Of all civic zones in the city, Rohini Zone of North Delhi Municipal Corporation (NDMC) has recorded the highest number with 291 cases.
-PTI